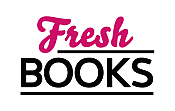 New Year, Great Reads for January
"A suspense that will not end as you expect! Seriously... it'll leave you hanging off a cliff!"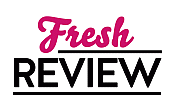 Reviewed by Teresa Cross
Posted September 13, 2018

IT'S ALWAYS THE HUSBAND written by Michele Campbell is a suspense that will have you not knowing who to trust, and who to dislike in this captivating scenario. Three unlikely young females become roommates in college and are forced into secrets their freshman year. This story is like none I have ever read before while enjoying that "on edge" feeling you get from a really good thriller you will be shocked at the outcome! The writing is very easy to follow as the plot keeps giving you punches you did not see coming, I never felt loss at what was happening.
The story takes place on the first day at college for three girls, Kate, Aubrey, and Jenny as they meet for the first time as roommates from three very different words. There is Kate, being the rich, spoiled one who always seem to get any guy she wants and never pays the consequences of her wrong doings. Aubrey comes from a single mom who cannot afford to help her daughter with college and Aubrey tries to forget what she left at home. Jenny is from the hometown of their college and grew up in the area with lots of ambition to become something. May the only one of three to do so. Tragedy hits these three and it follows them throughout the rest of their future. As they are brought back together twenty some years later, they find they cannot leave the past behind them. But how will this affect them now? What are the damages to keeping secrets?
This novel left me totally speechless with its unexpected outcome! Michele Campbell's IT'S ALWAYS THE HUSBAND is highly recommended to the lover of suspense. It has that twist that we all crave in a great book. This gets ten stars in my opinion!!!
SUMMARY
Kate, Aubrey, and Jenny first met as college roommates and soon became inseparable, despite being as different as three women can be. Kate was beautiful, wild, wealthy, and damaged. Aubrey, on financial aid, came from a broken home, and wanted more than anything to distance herself from her past. And Jenny was a striver—brilliant, ambitious, and determined to succeed. As an unlikely friendship formed, the three of them swore they would always be there for each other.
But twenty years later, one of them is standing at the edge of a bridge, and someone is urging her to jump.
How did it come to this? Kate married the gorgeous party boy, Aubrey married up, and Jenny married the boy next door. But how can these three women love and hate each other? Can feelings this strong lead to murder? When one of them dies under mysterious circumstances, will everyone assume, as is often the case, that it's always the husband?
A suspenseful, absorbing novel that examines the complexities of friendship, It's Always the Husband will keep readers guessing right up to its shocking conclusion.
---
What do you think about this review?
Comments
No comments posted.

Registered users may leave comments.
Log in or register now!