"Masterfully crafted murder mystery enhanced with humor."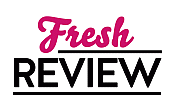 Reviewed by Sandra Wurman
Posted September 3, 2018

Mystery Amateur Sleuth | Suspense | Thriller Crime
It was a pleasure and honor to review the latest amazing work of Jude Deveraux. I have been a loyal follower and reader of anything Jude Deveraux puts on paper. Candidly much of my love of reading comes from her book list and favorites of mine that are lovingly passed along to anyone interested in reading a really good story. And now we have A WILLING MURDER. It's a book about a twenty-year-old murder that no one knew about until Jack, his aunt Sara and her niece Kate started to armchair investigate. Sara is a famous author. Jack is a genius builder, and contractor and Kate sells real estate. Obviously, none of this trio is trained to investigate anything even remotely resembling a murder. But they are uniquely resourceful, smart and have a sort of a personal link to the missing women, Verna Morris and her daughter Cheryl.
Like a junk yard dog, this trio will stop at nothing to ferret out what happened to Verna and Cheryl but they did not expect what was going to be unearthed. The list of possible witnesses was negligible. But this small town wasn't as sleepy as one would expect. People have long memories and Sara, Kate and Jack were willing to listen. The local police department had swept a lot under the rug after doing a cursory job of investigating the missing women. They were willing to accept the fact that they had simply left in the middle of the night. But the real facts totally dispute that.
As facts get uncovered there is a great possibility that new dangers might face those with any of those aforementioned memories.
A WILLING MURDER by Jude Deveraux is the most delightful murder mystery you will ever read. Invariably you will find yourselves laughing right out loud. Usually from the well-written conversations of our trio. From the very outset, you will love Kate -- you can't help yourself. She is a very unique character. And then we get to know Sara and Jack and well A WILLING MURDER gets better and better.
But I must tell you that you have to wait until about ninety-five percent of the book to get to a point where you slap your hand over your mouth. It is the yikes moment, and it is amazing.
Okay, that's about all I will tell you about the storyline and characters of A WILLING MURDER. If you want to read the best of this summer A WILLING MURDER must be on your wish list. Jude Deveraux fans are just going to adore this sort of departure from her romance genre. A WILLING MURDER is a masterfully crafted murder mystery. A treasure that will make it impossible to put down. From start to finish Jude Deveraux will have you in her talented grip with A WILLING MURDER.
SUMMARY
New York Times bestselling romance author Jude Deveraux makes her debut in the world of mystery with a story of old secrets, deadly grudges and an improbable group of friends who are determined to uncover the truth regardless of the consequences…
Sara Medlar is a household name in romance, with millions of books sold. But lately, retirement has been boring her and she's found herself back in her hometown of Lachlan, Florida, remodeling the grand old mansion she'd admired as a child. It's much too big for her alone, but she'd die before letting anyone in town know that.
Then Sara's niece Kate is offered a job in Lachlan—a start in what could be a very successful career in real estate. She accepts immediately, but with so little saved up, she'll have to approach her estranged yet incredibly famous aunt for a place to stay while she gets herself settled. But when she arrives at Sara's home, she finds she's not the only long-term houseguest. Jackson Wyatt already has his own room, and though it's impossible to deny his good looks and charm—he's clearly got her aunt wrapped around his finger—she's also never met anyone who irritates her quite like Jack does.
However, when two skeletons are accidentally uncovered in the quiet town, this unlikely trio is suddenly thrust together by a common goal: to solve a mystery everyone else seems eager to keep under wraps. United by a sense of justice and the desire to right old wrongs, Sara, Kate and Jack will have to dig into Lachlan's murky past to unravel the small town's dark secrets and work to bring the awful truth to light.
---
What do you think about this review?
Comments
No comments posted.

Registered users may leave comments.
Log in or register now!