"Karen Ranney's new series brings tempestuous emotions..."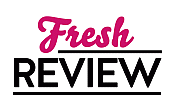 Reviewed by Danielle Dresser
Posted September 2, 2018

Soldier-turned-spy Adam Drummond is undercover at the Duke of Marsley's estate, acting as the majordomo, keeping things running since the Duke's death. He's actually there on behalf of the Silent Service, a dark branch of the war office tasked with difficult missions. It is believed that the Duke betrayed troops in India, and his betrayal resulted in the deaths of many innocent civilians. Adam is painstakingly going through the Duke's meticulous journals, but when he encounters the grieving duchess, Adam's dangerously close to exposing his true identity and ruining the mission...
Duchess Suzanne Whitcomb is going through the motions of life. Losing both her husband and her young son in the same accident, and dealing with her overbearing father, Suzanne finds it easier to simply comply with what is expected of her. But when she begins interacting with the ducal estate's majordomo, Suzanne starts to feel emotions she hasn't felt in years. With her maid possibly reporting her every move to her father, and the intriguing Adam igniting a passion she thought long buried, Suzanne has to decide what terms she wants to live her life...
TO LOVE A DUCHESS was an interesting historical. The first in the All for Love series by prolific author Karen Ranney, Adam and Suzanne have numerous obstacles in front of them: their different stations, the fact that he technically works for her, his secret mission, her ostentatious father, and societal expectations for them both. On top of all of that, both Adam and Suzanne are still grieving major losses in their lives, and it has been a long time since either of them have felt anything for another person. While watching them both let their walls down was sweet, there was almost too much angst and too many secrets to really enjoy their love story. Adam keeps his true motives from Suzanne for a very long time, well after they start an intimate relationship. Suzanne's attraction to Adam awakens a vigor in her that is refreshing to see, but it was hard to read about how far her father's manipulation of her really ended up going, along with the questionable true motives behind that. Finally, the mystery surrounding the Duke's possible traitorous behavior falls a little flat by the time of the resolution.
SUMMARY
From New York Times Bestselling Author Karen Ranney comes the first book in a royally romantic and deeply emotional new series about taking risks and allowing the power to love satisfy the questions of the heart . . .
Undercover as a majordomo, spy Adam Drummond has infiltrated Marsley House with one purpose only—to plunder its mysteries and gather proof that the late Duke of Marsley was an unforgivable traitor to his country. At the same time, Adam is drawn to a more beguiling puzzle: the young and still-grieving duchess—a beauty with impenetrable secrets of her own. For Drummond, uncovering them without exposing his masquerade will require the most challenging and tender moves of his career.
That a servant can arouse such passion in her is too shocking for Suzanne Whitcomb, Duchess of Marsley, to consider. Yet nothing quickens her pulse like Drummond's touch. It's been two years since the duke lost his life in a tragic accident—and even longer since she's been treated like a woman. But when Drummond's real mission is revealed, and the truth behind Suzanne's grief comes to light, every secret conspired to tear them apart is nothing compared to the love that can hold them together.
---
What do you think about this review?
Comments
No comments posted.

Registered users may leave comments.
Log in or register now!