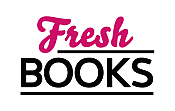 New Year, Great Reads for January
"A charming, sparkling, and entertaining book filled with affordable and practical advice"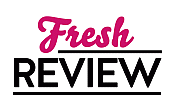 Reviewed by Monique Daoust
Posted August 31, 2018

Non-Fiction Entertaining | Non-Fiction Memoir | Non-Fiction Cooking / Food
WHISKEY IN A TEACUP is as far from a "movie star" book as you could imagine. The ever youthful and effervescent Reese Witherspoon endeavored to write a book on what makes Southern living great, and this is exactly what she delivers with grace, humor, and charm. With the aid of anecdotes about her grandmother Dorothea, Ms. Witherspoon recalls how her beloved relative taught her how to be a proper Southern lady and all that it entails. Ms. Witherspoon's bubbliness and joie de vivre translate admirably onto the written page, making WHISKEY IN A CUP a most enjoyable read. The book is divided by theme and offers surprisingly practical advice adaptable to every budget, be it with regards to entertaining, decorating, and fabulous Southern down-home cooking. I particularly enjoyed the advice on how to make one's home child and pet-friendly; it's brilliant and so very simple! Southern living, it turns out, is an unpretentious approach to life, imbued with kindness.
Our friend Reese demonstrates how easily the art of Southern living can be achieved, and this would not be complete without the food. WHISKEY IN A TEACUP includes dozens of easy-to-follow and affordable recipes, with a conversion table at the end for countries using the metric system. Now is the time to mention the stunningly gorgeous photos -- even in the digital edition -- that illustrate every theme of the book, be it the Witherspoon family, home, and garden, and the scrumptious dishes. I love that the pictures are inserted in the appropriate chapters instead of being bunched pell-mell somewhere in the book; it makes for a very smooth and relaxing reading experience. I also very much appreciated that Ms. Witherspoon can share her unabashed love of Nashville and the South without ever sounding patronizing or elitist, and at the same time debunking some Southern myths. The author, naturally, writes about her love of books and lists some of her personal favorites, as well as books of Southern authors of note. The chapter "Talkin' Southern" was unavoidable, and is truly hilarious.
I liked Reese Witherspoon before reading the book, and I like her even more after. WHISKEY IN A TEACUP is bright, cheerful, entertaining, and so chockfull of useful information, not to mention recipes, that you will want to keep the book nearby. Just in case, or just to look at those glorious color pictures.
SUMMARY
Academy award–winning actress, producer, and entrepreneur Reese Witherspoon invites you into her world, where she infuses the southern style, parties, and traditions she loves with contemporary flair and charm.

Reese Witherspoon's grandmother Dorothea always said that a combination of beauty and strength made southern women "whiskey in a teacup." We may be delicate and ornamental on the outside, she said, but inside we're strong and fiery.

Reese's southern heritage informs her whole life, and she loves sharing the joys of southern living with practically everyone she meets. She takes the South wherever she goes with bluegrass, big holiday parties, and plenty of Dorothea's fried chicken. It's reflected in how she entertains, decorates her home, and makes holidays special for her kids—not to mention how she talks, dances, and does her hair (in these pages, you will learn Reese's fail-proof, only slightly insane hot-roller technique). Reese loves sharing Dorothea's most delicious recipes as well as her favorite southern traditions, from midnight barn parties to backyard bridal showers, magical Christmas mornings to rollicking honky-tonks.

It's easy to bring a little bit of Reese's world into your home, no matter where you live. After all, there's a southern side to every place in the world, right?
---
What do you think about this review?
Comments
No comments posted.

Registered users may leave comments.
Log in or register now!