"Mixing dragons into this world of gods, demons, and hunters has added to the allure of this series!"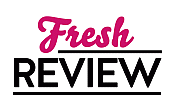 Reviewed by Miranda Owen
Posted August 28, 2018

STYGIAN is the latest book in Sherrilyn Kenyon's Dark-Hunter series. I wouldn't recommend jumping into this lengthy tome without at least reading a few books in this series in order to be familiar with this world. It's good to have a copy of KISS OF THE NIGHT on hand -- whether as a re-read for fans, or for new readers to check out in the middle of reading STYGIAN. The events in KISS OF THE NIGHT take place a little into the second half of STYGIAN. STYGIAN is divided into two sections -- the ancient past and the modern era. Urian is a being thousands of years old, and the heroine of STYGIAN is a certain dragon he met once upon a time. Some readers enjoy reading about events set in ancient times more than other readers do but doing so in this book will explain how Urian met Sarraxyn aka Xyn, as well as give a better understanding of his friends and family, and the complexities of Urian's relationships with them.
Longtime fans who might have wondered how Urian and Phoebe's doomed romance started have their curiosity satisfied after reading STYGIAN. While on a mission to kill Phoebe and her family, Phoebe initially sees Urian as a Bond villain and then later as a Batman-like figure. Their early relationship is very sweet and has an adolescent "young love" charming quality to it. For fans of the Dark-Hunter series, Sherrilyn Kenyon revisits stories told in past books, through Urian's eyes. Over the thousands of years, he's been alive, Urian has had two major loves and lost both of them, experienced shifting and shocking alliances, and lived through too many apocalyptic battles to count. Through it all, Urian always lacked a sense of belonging and his loneliness only increased over the years to an almost unbearable degree. I love when the story picks up from the events in DRAGONSWORN with Urian, Medea, Falcyn, Blaise, Brogan, and the longsuffering Shadow on what amounts to a suicide mission. The chemistry between the characters is great and it takes Urian on the path to his lost love.
STYGIAN is an epic tale of family drama, daring warriors, monumental battles, and unwavering love. For someone who once felt isolated and unloved, Urian has family, friends, and former lovers coming out of the woodwork. Although Urian's is the main perspective, it's great to read about key battles or events that took place in the Dark-Hunter world from various perspectives. Familiar characters take on added dimensions. The one constant in this book, and this series, is the vile behavior exhibited by longtime villain Apollo. Mixing dragons into Sherrilyn Kenyon's world of gods, demons, and hunters has added to the allure of this Dark-Hunter series. I look forward to Sherrilyn Kenyon's next Dark-Hunter book.
Learn more about Stygian
SUMMARY
Born before man recorded time, I lived for thousands of years believing myself to be something I'm not.
Someone I'm not.
Lied to and betrayed by gods, Daimons and Dark-Hunters, I've struggled to find my way in a world where I've been cursed since the moment I was prematurely ripped from my mother and planted into the womb of an innocent woman who thought me her son.
Trained as a slayer and predator, I learned to fit in and stay low. To become a tool for evil. Until I was sent to kill the one woman I couldn't. My hesitation cost her her life.
Or so I thought. In an act of betrayal that makes all the others pale in comparison, I've learned that this world is an illusion and that my Phoebe still lives.
Now I will have to travel into the very pits of Hades to try and save her, even as everyone around me attempts to steal what little soul I have left. There's only one person at my back and I'm not sure I can trust her either, for she was born of an enemy race. Yet sometimes the road to redemption is one that singes us to our very core. And if I fail to find the answers I need to save Phoebe, more than just my wife will die.
We will lose the world. Both human and Daimon.
---
What do you think about this review?
Comments
No comments posted.

Registered users may leave comments.
Log in or register now!