"Family relationships have never been more complicated."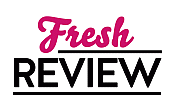 Reviewed by Sandra Wurman
Posted August 12, 2018

People often see themselves quite different than those around them, falling short of their ideal self-image. Such is the case of both Wyatt Dodge and Lindy Parker. Wyatt judges himself on past deeds -- decidedly mistakes of his teenage youth and strange family dynamics. Fathers can be demanding, but Wyatt's relationship with his father was fractured by an unfortunate event. And even now a decade plus later, Wyatt can't assuage his guilt and his father is reluctant to forgive him.
Lindy is a product of her social and financial status. Lindy had dreams of a better life for herself and worked hard to get out of her rut. Then she met a man who did all the right things to make Lindy feel special and valued. Until he didn't. Divorce gave Lindy a firmer hand, but she was determined to prove that she earned her new place. Lindy had grown to hate the rodeo. Her ex-husband did PR for it and her younger brother Dane was on the circuit as a rider. For some unexplained reason, Lindy had a particular unfriendly reaction to Wyatt who had at one time been a star client of her ex. Could be that just looking at Wyatt reminded her of just why she and Damien were now divorced. But if she was being honest with herself, that just wasn't fair. Damien had cheated on Lindy -- at least one time that she witnessed -- but he easily could have been a busy boy all those days on the road.
Life is kind of funny. Now, Lindy winds up as owner of Damien's family winery, the Grassroots Winery. In a strange twist of fate, she is working with Wyatt, owner of the Get Out Of Dodge dude ranch on a joint project to bring more business to each of their enterprises. The word frenemies had never fit better than watching these two ride the proverbial fence in getting their BBQ event ready. Flash back several years to a time when Lindy was still married to Damien and met Wyatt. Their attraction was instant and hot. Timing couldn't have been worse for these two. And with respect to Lindy's marriage and his friendship with Damien -- Wyatt of course put any attraction on a back burner.
Now though that simmer is reaching a boiling point. And both Lindy and Wyatt are being tested at their ability to work through this attraction and keep their contacts on a strictly business level. Life has a way of intruding on all sorts of relationships. Lindy has lots of baggage and has learned some tough life lessons about keeping a tight rein on her heart. She learned it was easier to erect walls to keep uneasy feeling where they belonged. Wyatt has shouldered an enormous amount of responsibility all his life since his mother died. As oldest sibling, he did what needed to be done. At times at a personal cost. But that didn't factor into his choices. Now back at the ranch, Wyatt is once again being tested -- this time by his father. He has one year to make the ranch profitable again. If not then the family ranch will be sold.
Maisey Yates likes to write about family conflicts and interactions. GOOD TIME COWBOY is actually book three in her Gold Valley series. But for those fans of her Copper Ridge series, you can expect to revisit some old friends. Lindy and Wyatt are two excellent examples of Maisey Yates angst ridden characters. There are times you just want to reach into the pages and shake them. Looking for a good beach read? GOOD TIME COWBOY is just the thing.
SUMMARY
When Lindy Parker lost her cheating husband, she gained a vineyard. She'll do anything for Grassroots Winery, including teaming up with the hottest devil she knows, rancher Wyatt Dodge. Wyatt is her ex's friend and has an ego as big as the bulls he rides. But in spite of that, disciplined Lindy has always wanted him…
Lightning struck Wyatt Dodge the first time he saw Lindy Parker. But there were two problems with that: she was married to his friend, and Wyatt doesn't do strings. But now Lindy is free, and the two of them can finally explore the heat that's burned between them for so long. But can Lindy make this good time cowboy decide on forever?
---
What do you think about this review?
Comments
No comments posted.

Registered users may leave comments.
Log in or register now!