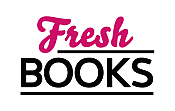 Sweet Romance + Thrilling Intrigue = February Best Reads
"Romantic, empowering, and amazing!"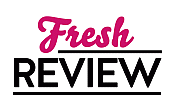 Reviewed by Miranda Owen
Posted August 4, 2018

VALENTINE, TEXAS is the third book in Lori Wilde's Wedding Veil Wishes series. At the opening of VALENTINE, TEXAS, Sheriff Brody Carlton happens upon Rachael Henderson at a low point in her life. Jilted for the second time, she is in no mood to be trifled with by any man -- no matter how hot he may be. Valentine, Texas is Rachael's hometown and a tourist trap built on all things romance. When her wedding crashes and burns, she takes her fury out on an iconic town billboard promoting love. When Brody is forced to arrest Rachael for her passionate act of vandalism, it's an unconventional beginning to what becomes a beautiful love story. This book is told from alternating perspectives which include the primary hero and heroine, as well as four supporting characters who also endure the ups and downs of romance over the course of this story.
Brody and Rachael have a past together, but not a sordid one. They knew each other as children before life took them different places. Brody was Rachael's first crush and fate brings the two together again. Brody is tall, hot, and wrapped up in a delicious package that screams "security," but several things have her stopping herself from grabbing onto him. Rachael is trying to learn from her very recent romantic past and turn her pain into something positive and productive. She's giving herself a time-out when it comes to romance and help others who have been burned by love. Her creation of the group Romanceaholics Anonymous gets the local population of her small town stirred up -- for good and bad. I like how Brody tries to be neutral, while still respecting what Rachael is doing, rather than patronize her in any way. Brody is a swoon-worthy wounded warrior whose chemistry with Rachael is amazeballs. Lori Wilde draws out the sexual tension between this pair and creates epically sensual scenes with heated glances galore and electric touches.
VALENTINE, TEXAS is packed with emotional punch and a heroine who finds love on her path to self-discovery. Rather than going down the expected route of "men versus women," Lori Wilde has her heroine eventually conclude that love isn't bad - but figuring out the difference between real love and temporary infatuation is important. Being caught up in the thrill of an ephemeral high can be destructive, whether in the short or long term, but a constant and deep love is a positive and steadying force for good. Of the two secondary romantic relationships, the incredibly complicated one between Rachael's parents is the most emotionally charged. Selina and Michael almost destroy themselves emotionally and physically before having an honest and cathartic conversation about their feelings and their marriage. I look forward to reading the next book in Lori Wilde's Wedding Veil Wishes series.
SUMMARY
New York Times bestselling author Lori Wilde's heartwarming story of a bride who's lost her faith in love and the cowboy who makes her believe in second chances . . .
ADDICTED TO LOVE
Growing up in Valentine, Texas, can make anyone believe in happily ever after. But recovering romantic Rachael Henderson has decided that love stinks. And after having two grooms ditch her at the altar, she commits an uncharacteristic act of rebellion that leaves her feeling liberated-until she's arrested by Sheriff Brody Carlton.
Once upon a time, being hauled against the strong body of her first cowboy crush would have had Rachael planning the wedding of the year. Now it spurs her to create Romanceaholics Anonymous, and soon all of Valentine is divided as diehard romantics clash with anti-love cynics.
With the town up in arms, the biggest cynic of them all-the sinfully sexy sheriff-can't stop fantasizing about this beautiful woman who's nothing but delicious trouble. Can he convince Rachael that it just may be possible to have her wedding cake and eat it too?
---
What do you think about this review?
Comments
No comments posted.

Registered users may leave comments.
Log in or register now!