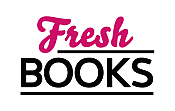 Curl up with a great March read!
"Talk about doing everything right!"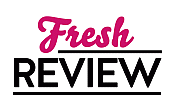 Reviewed by Monique Daoust
Posted August 2, 2018

Romance Western | Romance Erotica Sensual
When their respective best friends decided to get married, Riss Thorpe and Ike Palmer decided to call a truce until after the wedding. Riss and Ike had been bickering, arguing, and testing each other's limits ever since they had met, two years before. They had found the truce slightly easier than they had anticipated, and in retrospect, it was a fortuitous decision when one of them has an accident.
Picking up RACKED AND STACKED, book nine in the Blacktop Cowboys series, was a bold move on my part, one which Riss would approve. I had heard good things about Lorelei James, however the word "erotic" was brandished in every review I had seen, and it made me wary. I expected a whole lot of sex held up by a flimsy and possibly unoriginal story. And boy, was the joke on me! RACKED AND STACKED is a fantastic story, with a heroine who is a true force of nature: she is indomitable, assertive, owns her sexuality, doesn't make excuses for how she is, and she is far from perfect. Riss is a truck driver, she has three older brothers who are not the overbearing sort (hurrah!); Ike has three younger sisters, he knows women, he knows how they think, but Riss is not like the women he knows. Ike is very different from the average romance male protagonist, and I wish we'd see such complex heroes more often.
RACKED AND STACKED is a story about enemies-to-lovers, opposites attract, and forced proximity, and never have I read these tropes handled more masterfully! There are no hurtful oral exchanges, no juvenile insults: the antagonistic banter had me smiling, giggling, and even laughing. The forced proximity was, for me, a dream come true; this is how this trope should serve a story. But the best of all was the opposites attract; it served to move the story forward and led to fantastic character development. Riss and Ike's romance is as intricately conceived as the best thriller plots, every little step serves a purpose; it was as if I were witnessing life unfold.
I loved that both Riss and Ike are both blue collars, he's a stock contractor, and there was not a billionaire in sight! I fell head over heels for Lorelei James' stellar storytelling; her prose is crisp and bright, the dialogues feel so genuine that I know that I'll remember Riss' voice forever, and the characters are masterpieces of complexity and realism. RACKED AND STACKED is a masterpiece of showing and not telling, and I am thrilled to bits to have discovered the amazing Lorelei James!
SUMMARY
Opposites don't just attract in the West--they sizzle--and Wyoming has never been hotter than in the latest sexy Blacktop Cowboys® novel.
Growing up with three older brothers, Larissa "Riss" Thorpe defines the term tomboy--a moniker that never mattered to her until she crossed paths with sexy cowboy player Ike Palmer. Seeing him in action on the road, Riss can tell that Ike prefers his women soft-spoken and feminine. And since Riss is obviously not his type, it's unlikely that they'll mix business and pleasure when they're in close quarters together.
Former cattle broker Ike Palmer was ready for a new chapter in his life as a stock contractor when he started working with Riss, a sassy truck driver who gets under his skin at every turn. But Riss is unlike any woman he's ever met and her candor inflames him in the most unexpected ways.
After circumstances force a truce between them, Riss and Ike will have to choose to maintain the stubbornness that keeps them apart or take a chance on the fiery attraction that could lead to something more...
---
What do you think about this review?
Comments
No comments posted.

Registered users may leave comments.
Log in or register now!