"Living through the twilight years of the Romanov Dynasty..."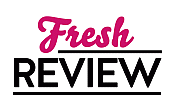 Reviewed by Svetlana Libenson
Posted August 2, 2018

Living in genteel poverty, Princess Dagmar of Denmark doesn't expect anything special to happen to her. However, when her beloved sister Alix gets married, and she soon meets and marries an heir to the throne in Russia, the future Sasha III. Her life is turned upside down when she travels to Russia and becomes the Tsaritsa of an empire where assassins are numerous, human life is worth less than glory, and where policing the citizenry is expected. Wife to a tsar and mother to the future tsar, Nicholas II, she must use her wits, charm, and wiles to fight the losing battle of when history will decree absolute monarchy as obsolete.
Prior to reading THE ROMANOV EMPRESS by C.W. Gortner, I have read his two previous books: MADEMOISELLE CHANEL and MARLENE. Those two books have literally blown me away because C.W. Gortner infused them with passion, humanity and complexity. I expected for THE ROMANOV EMPRESS to have the same care and passion that went into the two previous books. However, while the story is well written, THE ROMANOV EMPRESS lacks a certain panache that permeated throughout MADEMOISELLE CHANEL and MARLENE.
What I really appreciated about THE ROMANOV EMPRESS is that the story takes place prior to Russian Revolution, prior to 1900s, which is a very rare event when it comes to historical fiction about Russia. I enjoyed how Gortner simplified the complex events leading up to Russian Revolution, and after reading this book, I feel as if a lot of things that I couldn't make sense of when it comes to Russian history clicked after reading this story, which was well researched.
Gortner also doesn't glorify or degrade the last members of the Romanov dynasty but instead portrays them as human beings capable of errors and judgments. Through Princess Dagmar's eyes, they become fully fleshed out human beings who are stuck in extraordinary circumstances and react in unique ways to attempt to survive the tide of history that has dared to erode the royalty.
If you are a fan of the Romanov family, scandals, strong women, or Russia in general, THE ROMANOV EMPRESS by C.W. Gortner is a book not to be missed, and I will be looking forward to his future reads... I have high hopes that one day he will write about Marilyn Monroe.
SUMMARY
For readers of Philippa Gregory and Alison Weir comes a dramatic novel of the beloved Empress Maria, the Danish girl who became the mother of the last Russian tsar.
Even from behind the throne, a woman can rule.
Narrated by the mother of Russia's last tsar, this vivid, historically authentic novel brings to life the courageous story of Maria Feodorovna, one of Imperial Russia's most compelling women, who witnessed the splendor and tragic downfall of the Romanovs as she fought to save her dynasty in its final years.
Barely nineteen, Minnie knows that her station in life as a Danish princess is to leave her family and enter into a royal marriage—as her older sister Alix has done, moving to England to wed Queen Victoria's eldest son. The winds of fortune bring Minnie to Russia, where she marries the Romanov heir, Alexander, and once he ascends the throne, becomes empress. When resistance to his reign strikes at the heart of her family and the tsar sets out to crush all who oppose him, Minnie—now called Maria—must tread a perilous path of compromise in a country she has come to love.
Her husband's death leaves their son Nicholas as the inexperienced ruler of a deeply divided and crumbling empire. Determined to guide him to reforms that will bring Russia into the modern age, Maria faces implacable opposition from Nicholas's strong-willed wife, Alexandra, whose fervor has led her into a disturbing relationship with a mystic named Rasputin. As the unstoppable wave of revolution rises anew to engulf Russia, Maria will face her most dangerous challenge and her greatest heartache.
From the opulent palaces of St. Petersburg and the intrigue-laced salons of the aristocracy to the World War I battlefields and the bloodied countryside occupied by the Bolsheviks, C. W. Gortner sweeps us into the anarchic fall of an empire and the complex, bold heart of the woman who tried to save it.
---
What do you think about this review?
Comments
No comments posted.

Registered users may leave comments.
Log in or register now!