"Sensuality at its finest with great storytelling!"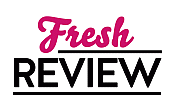 Reviewed by Miranda Owen
Posted July 25, 2018

Romance Erotica Sensual | Romance Paranormal
SAINT OR SINNER is the eighth book in Cynthia Eden's Bad Things paranormal romance series. Josephine Saint is part vampire, part Fey, and a whole lotta woman. Josephine's mission is to bring the delectable fallen Angel, Malik, in -- dead or alive. Usually, she takes out her targets more permanently, but Malik is special and worms his way into Josephine's heart. Cynthia reigns supreme when it comes to weaving together unlikely romances between characters who might ordinarily be enemies, and SAINT OR SINNER is a wild ride full of torrid trysts and unique characters.
The chemistry between Josephine and Malik is electric. Malik has a lot of fab bad boy characteristics with a sprinkling of yummy angel goodness mixed in. Try as hard as she may, Josephine finds this hero irresistible. She goes from taking to take Malik down to protecting him from their enemies. Cynthia writes phenomenal "love on the run" stories and this is no exception. Since they're trying to run from certain baddies, as well as seeking other enemies out to destroy, the intensity in this romance is ratcheted up a few notches. SAINT OR SINNER balances sensuality at its finest with great storytelling.
The cast of villains in SAINT OR SINNER is a large one, but Cynthia Eden keeps the story running along smoothly without getting bogged down by minutia that doesn't advance the story. If anything, the many weird and wonderful secondary characters in SAINT OR SINNER are a treat. Luke the newly installed Lord of the Light and his twin Leo the equally new Lord of the Dark often pop up at inconvenient moments for this couple. Of the two, Leo is usually the bigger buzzkill. Luke gets involved in Josephine and Malik's business, but generally tries to help rather than act as a roadblock to romance. They Fey make an appearance in SAINT OR SINNER and are predictably wily and varying degrees of trouble. And, oh yeah, throw in some ornery coyote shifters to start. No matter what comes their way, and what big bad is after them, Malik and Josephine can't stay away from each other.
Cynthia Eden makes monsters sexy once again! There are so many fascinating secondary characters in SAINT OR SINNER. I love the beginnings of a bromance between Dorrin the rogue werewolf cop and the fallen angel vamp Merius. I'm not sure whose story I'm more excited to read next and delve back into this world.
SUMMARY
Beware of Beauty…because she's got the heart of a real beast.
Smart people—and monsters who know the score—fear Josephine Saint. The sexy vampire might appear to be a sensual temptation, but she's a cold-blooded assassin. Mercy? Jo doesn't know the meaning of the word. With each successful hunt, Jo slides one step closer to getting the promised prize that she's coveted—her freedom. Long ago, Josephine made a deal with the devil, and now, the jerk is collecting on the final payment due him.
Find the angel…before he rips the world apart.
Her latest target is Malik, an angel who has gone dark. The fool fell and crashed hard to earth, and now he's indulging in every sin he can find. And, bonus, the guy has every predator in the land closing in on him because angel wings are highly prized on the black magic market. It's Jo's job to find Malik and bring his sexy angel ass back upstairs except…
The angel is already changing…into something new and something very, very deadly.
Malik has his own mission, and it doesn't involve being dragged back to heaven. He's ready to lose his wings, ready to pay any price, if it means he can right a wrong from his past. He never expected for Jo to hunt him, and he knows that he won't be able to control himself when she's near. Because Jo—fierce vampire, deadly assassin— she's his charge. He's been watching over her for centuries. Watching her, and wanting her. Now that he's earthbound, Malik can finally make the vamp his.
Can a vamp save the world? Maybe…if she can claim a fallen angel's heart.
With every moment that Malik spends on earth, the darkness within him grows. When angels fall, they change. They become something new—and a firestorm is about to erupt from Malik. When the fire erupts, it will destroy everything and everyone in its path…His only link to sanity is Jo, and if he loses her…Malik may lose his very soul.
The hellfire is coming, and it will rage. SAINT OR SINNER…what will you be?
---
What do you think about this review?
Comments
1 comment posted.
Re: Sensuality at its finest with great storytelling!

Whoa! What a cliffhanger! Great review! Thanks!
(Kathleen Bylsma 4:08pm August 1)
Registered users may leave comments.
Log in or register now!