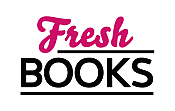 Curl up with a great March read!
"Clever and creative writing make THE DUKE BUYS A BRIDE shine and sparkle"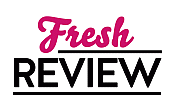 Reviewed by Monique Daoust
Posted July 13, 2018

Marcus Weatherton, the Duke of Autenberry, desperate to leave London behind him, got himself into a spot of trouble, and woke up in gaol, filthy and reeking of horse dung. Still, he must reach his estate in Kilmarkie, near Inverness. On his way, he is utterly shocked to witness a wife auction. Alyse Bell had an agreement with her friend Yardley that he would buy her, but he is not there, and she is terrified of the prospective grooms ogling her. She sees what might have been her last chance at freedom evaporate before her very eyes. Marcus, who has two sisters, cannot abide to let the poor woman to this horrible fate and buys her with the intent to release as soon as he can. Alas, Alyse has nowhere to go, and so Marcus, who is not known for his tender heart, will see to Alyse's safety. It will only be for a short while, after all.
Before you roll your eyes at the premise, wife auctions were a fact, once upon a time, and Sophie Jordan does a terrific job! I expected a lot from this story, and THE DUKE BUYS A BRIDE succeeds beyond my wildest imaginings. There are several startling turns of events, the story is fast paced and well balanced, and the romance progressed very convincingly. I loved how Marcus and Alyse interacted: they were uncomfortable at the situation they found themselves in; they remained civil to each other, and they weren't consumed instantly by an uncontrollable lust, which was one of the highlights of the romance, but when lust hits, hang on to your fans! Alyse was in a desperate situation but she behaved rationally, waiting to see how her "Not Husband" acted before she decided on what to do next: leave or stay with him, and I admired her for it; in this, she differs greatly from a majority of heroines. Marcus is a marvel of complexity: he is not a happy man, he never wanted to acquire a wife this way, and he never thought he had it in him to take care of a woman in need. He is undemonstrative, aloof; it's how he has learned to cope with what life dealt him.
THE DUKE BUYS A BRIDE was everything I hoped for and so much more! It was devoid of all the clichés I thought I would encounter, and Sophie Jordan demonstrates once again her ability to weave exciting, original, and oh so romantic, tales!
SUMMARY
A bride wasn't in his plans . . .
The last thing Marcus, the Duke of Autenberry, expects to see after sleeping off a night's drunken shenanigans is a woman being auctioned in the village square. Before he can think about the ramifications, he buys her, thinking he's winning the girl her freedom. Instead, he discovers he's bought a wife.
A duke wasn't in hers . . .
Alyse Bell is almost rid of the shackles that bound her in a name-only marriage, but the day her friend promised to purchase her in a wife auction, he vanishes, leaving her to face a mob of unsavory bachelors intent on owning her body and soul. But the appearance of a wicked, wealthy stranger changes her path forever.
The road to ruin . . .
Marcus doesn't know what to do with the impertinent chit who clearly isn't duchess material! Insisting their marriage isn't legitimate, they leave for his estate in Scotland, hoping to devise a plan to get rid of each other. However, on a journey fraught with misadventure, their attraction grows and Marcus realizes he'll do anything to keep this fiery woman for his own.
---
What do you think about this review?
Comments
1 comment posted.
Re: Clever and creative writing make THE DUKE BUYS A BRIDE shine and sparkle

This one is definitely going on the list to be read very
soon. I've read just recently about wife auctions and it
interested me. This marriage of inconvenience should prove
fun!
(Cynthia Netherton 9:20pm July 17)
Registered users may leave comments.
Log in or register now!