"Victoria is reluctantly drawn into a wedding and a murder investigation."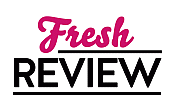 Reviewed by Leanne Davis
Posted July 8, 2018

An electrician is doing some wiring in Victoria's house for her cousin's wedding when a body is discovered hanging there. It takes some time to identify the young man who is a stranger to Victoria and her cousin, Penny.
Having a crime scene in the basement means a delay to the wedding which is putting stress on Penny's finances. Penny was maxed out on her credit cards because she was marrying the son of wealthy man or so she thought. Rocco has been disinherited. He thinks he's marrying money since Penny has family on Martha's Vineyard.
Nothing is as it seems in the this book with nearly everyone pretending to be something they aren't. There are a lot of possible killers and many motives to choose from. Victoria must work to find the truth as Rocco is also killed.
Cynthia Riggs has provided fascinating reads over the years as Victoria has investigated deaths around Martha's Vineyard. WIDOW'S WREATH proved to be especially convoluted. With Victoria learning about Facebook and the power of social media, the path to finding the killer is fraught with misinformation. Ms. Riggs has peopled the island with a variety of interesting and amusing secondary characters. Explore the island and learn how the islanders survive the onslaught of visitors. Readers will be fascinated by Victoria and her process of using the information that comes her way to make sure the villains are caught.
SUMMARY
It's a case of cold feet—and cold-blooded murder—as 92-year-old poet/sleuth Victoria Trumbull gets more than she bargained for after hosting an ill-fated wedding.

A wedding on picturesque Martha's Vineyard promises to be the affair of the season when Penny Arbuthnot asks her cousin, feisty 92-year-old poet Victoria Trumbull, if she can use her property for the reception. Victoria agrees—but she has no idea what's in store for the hapless couple.

For one, Penny is seriously in debt and desperate to marry money. She thinks she's on the road to riches when she hooks Rocco Bufano, whose father is a multi-billionaire. But unbeknownst to Penny, Rocco's been disowned by dad. He's also in hock up to his ears, and thinks he's bagged the catch of a lifetime in a wealthy Vineyard native. He also knows that someone is out to kill him. In fact, several guests have a reason to off Rocco, among them an autistic savant with a prodigious knowledge of murder weapons.

Victoria has assumed the reception will be a modest lemonade-and-gingersnap affair—but when a body is found in her cellar, it may be a happily-never-after in Widow's Wreath, the fourteenth engaging installment in Cynthia Riggs's beloved Martha's Vineyard mysteries.
---
What do you think about this review?
Comments
1 comment posted.
Re: Victoria is reluctantly drawn into a wedding and a murder investigation.

Sounds interesting. I'll have to go look for the beginning
of the series.
(Dale Kirk 10:03pm July 10)
Registered users may leave comments.
Log in or register now!