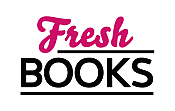 Curl up with a great March read!
"A tale of true love reclaimed and warrior werewolves saving the day!"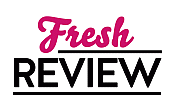 Reviewed by Miranda Owen
Posted July 8, 2018

Fantasy | Romance Paranormal | Romance Erotica Sensual
HEART STOPPING is the fourth book in L.P. Maxa's paranormal St. Leasing series centered on a pack of shifters and their school. I read this book and enjoyed it without having read the previous books, but I think most readers will enjoy HEART STOPPING more if they read this series in order. Several storylines get resolved in HEART STOPPING. The focus in this particular story is on Baze Carter and the unexpected appearance of his long- lost love Penelope Sutton. L.P. Maxa throws in just enough flashbacks to give the reader a flavor of what their relationship and feelings for each other were like, without smothering the reader in nostalgia. Over the course of HEART STOPPING, the good guys plot to thwart the super villain as Baze and Pen struggle to reconnect and fall in love all over again.
Pack dynamics play a big part in HEART STOPPING, as Pen is able to share her knowledge with a pack that is surprisingly ignorant about such things. The St. Leasing werewolves are a great family, but Pen's info puts a lot of things they've been experiencing in context for them. Baze is shocked to discover that he's the alpha of the pack and teenaged twin Jace has been unconsciously acting as his beta. The nurturing relationship that evolves between Baze, Pen, and Jace as the book progresses is very sweet. It's difficult at times for Pen to relate to the group of women she's thrust into, since she never really had female friends or sisters growing up. Eventually, her new friends grow on Pen and help her transition to life as Baze's mate. I like that this story is told from alternating perspectives, giving the reader insight into the how Baze and Pen are affected by their reunion.
HEART STOPPING is part action movie and part fairy tale. For his own diabolical reasons, an evil character reunites two lovers who were torn apart in their youth. The majority of time spent together by the reunited couple, and their pack, is a seemingly impenetrable fortress in the mountains -- which I keep picturing as a castle. Danger lurks around every corner, and L.P. Maxa occasionally injects a little humor and light into the tense atmosphere. Although this book and series strikes a much different tone than her contemporary romances, I enjoyed HEART STOPPING a lot and it held me spellbound. HEART STOPPING is a tale of true love reclaimed and warrior werewolves saving the day. As the son of the villain in HEART STOPPING, and brains behind his ultimate destruction, Jace is a major character in HEART STOPPING and I desperately hope L.P. Maxa gives him a book of his own in the future. Jace has that super smart, sexy, sweet, enigmatic vibe that makes him entrancing. I look forward to L.P. Maxa's next romance -- whether it be a passionate paranormal or rapturous tale of rock stars and their brood.
SUMMARY
LOVE ETERNAL
Ten years ago Baze Carter fell irrevocably in love and knew he'd found his forever only to have her ripped from his arms, never to be seen again. Broken, and unable to find her, he made a life for himself as a baseball coach at St. Leasing School for Boys. Their secret, hidden for centuries, has been in peril for the past year, and now more than ever, Baze and his pack need to end the evil that plagues them.
When Penelope Sutton is discovered bruised and battered lying in the road in front of his home, Baze is elated and murderous in equal measure. Anyone who dare harm his long lost mate will be made to pay, but not before Baze and Pen find their way back to each other.
---
What do you think about this review?
Comments
No comments posted.

Registered users may leave comments.
Log in or register now!