"Who can Lilah Love trust?"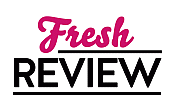 Reviewed by Debbie Wiley
Posted July 8, 2018

Romance Suspense | Thriller Crime
MURDER GIRL picks up right where the cliffhanger ending of MURDER NOTES left us. Agent Lilah Love is following a trail of dead bodies, ones she believes are from an assassin rather than the prevailing theory of a serial killer. A mysterious tattoo is Lilah's main clue, and she's determined to expose the truth despite the constant warnings from a stalker she's dubbed "Junior." Meanwhile, her family appears neck-deep in some nasty politics and Lilah is questioning the veracity of everyone she meets- except Kane Mendez. Lilah knows exactly where she stands with Kane, but is she willing to once again partner with him to uncover the truth?
MURDER GIRL is the second book in the Lilah Love series and continues the story arc started in MURDER NOTES. However, Lisa Renee Jones does such a spectacular job of recapping the events in MURDER NOTES that readers can jump right in and start fresh with MURDER GIRL, although the first book is also quite enjoyable and well worth reading in its own rights. I also love that Lisa Renee Jones provides us with a general overview of all the main characters as it helps keep the plethora of characters straight, even if we still don't know who to trust.
I am thrilled to discover that Lilah Love will be an ongoing series as I love Lilah and Kane! Lilah's inner struggles with the darkness that consumes her versus her commitment to truth and the badge make her a fascinating character. She helps balance Kane, who has grown up as the son of a cartel patriarch. Kane knows no boundaries when it comes to Lilah and the sexual tension between them is sizzling hot!
Secrets from the past continue to haunt Lilah and every answer leaves her with even more questions. MURDER GIRL exposes some of the nasty secrets underlying the deaths, but oh, does Lisa Renee Jones throw some twists at the reader! Who do you trust, and who do you fear, when every revelation looks like a high level cover up and your family is smack in the midst of it all? Lilah has her hands full trying to decipher the truth and I loved each and every moment of her journey. I can't wait for the next installment to see what crazy twists Lisa Renee Jones will throw at us next! If you love sizzling hot romance, dark and twisty thrillers, and one heck of a good story, then don't hesitate but pick up MURDER GIRL immediately. You won't regret it!
SUMMARY
New York Times bestselling author Lisa Renee Jones returns with the second book in her electrifying series featuring Lilah Love, an FBI profiler who doesn't fight her dark side—she embraces it.
It's Lilah Love's job to inhabit a killer's mind. The unapologetically tough FBI profiler is very comfortable there. But her latest case is making her head spin. It's a string of brutal assassinations carried out across the country, each tied to a mysterious tattoo. Body by body, she's followed the clues all the way back to her hometown. And every step of the way, the killer has been following her.
Here, beneath the glamour of the privileged Hamptons community, is a secret long buried but never forgotten. It's bigger than Lilah. It's powerful enough to escape the reach of the FBI. And it's more personal than anyone can imagine. Because it's hiding in Lilah's own past. To fight it, she's forced to turn to her lethally tempting ex, Kane Mendez. He's an expert at bringing out Lilah's darkest impulses. If she plans to survive, she's going to need them.
---
What do you think about this review?
Comments
1 comment posted.
I Must read this book and the first book in this series!
Great review! Thanks!
(Kathleen Bylsma 4:17pm July 10)
Registered users may leave comments.
Log in or register now!