"A celebrity, a missing mother and child, and a dead nanny- can Savannah solve the case?"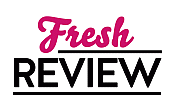 Reviewed by Debbie Wiley
Posted July 7, 2018

Mystery Cozy | Mystery Private Eye | Mystery Woman Sleuth
Savannah is enjoying her role being Auntie Savannah to her niece, Vanna Rose, when a new case hits too close to home. Actor Ethan Malloy hires Savannah and the Midnight Magnolia Detective Agency to locate his missing wife, child, and nanny. Unfortunately, the nanny is soon found dead and Savannah doesn't have a lot of suspects to choose from. Are Beth and Freddy still alive? Meanwhile, the paparazzi has caught wind of the case and Savannah's brother, Waycross, is forced to spend time with his in- laws. Can Savannah juggle her case while providing support for her own family?
It's been a while since I read a Savannah Reid mystery and now I'm questioning why the heck I've taken so long a hiatus from this series! HIDE AND SNEAK was a whole lot of fun and had me hooked from the very first page. The relationship between Savannah and her husband, Detective Sergeant Dirk Coulter, is both endearing and realistic while the supporting cast of the Midnight Magnolia Detective Agency is nothing short of fantastic!
HIDE AND SNEAK is the 23rd book in the Savannah Reid series but can easily stand on its own merits. G.A. McKevett does a great job at giving the reader enough background history so that the reader can appreciate the bond that exists between all the members of the Midnight Magnolia Detective Agency. The story line with the dreaded in-laws appears to be the first meeting between Waycross and Tamitha's parents, which helps new readers (or ones like me who pop in and out of the series in random order) to quickly acclimate to the characters and their relationships.
I'm definitely going to be going back to earlier books and visiting (and revisiting) G.A. McKevett's earlier books as I'd had forgotten just how much fun they are to read! Savannah epitomizes what it means to be a Southerner and I love her all the more for her own love of good home cooking. In fact, I want a plate of her homemade chocolate chip cookies after finishing HIDE AND SNEAK. If you love cozy mysteries, down home Southern cooking, and characters who show the bonds of family love (even if they aren't related by DNA), then you're sure to love HIDE AND SNEAK!
SUMMARY
As one of nine siblings raised in the Deep South, plus- sized P.I. Savannah Reid has experienced her share of family drama. But shotgun weddings and snooty in-laws don't worry her nearly as much as a search for a missing mother and child—especially when it leads to murder . . .
Savannah and her husband have settled back in San Carmelita, California, and life is slowly returning to normal—if "normal" means babysitting newlyweds Tammy and Waycross's incredibly fussy infant daughter. But soothing a squalling baby is kid's stuff compared to the Midnight Magnolia Detective Agency's latest case. Handsome up-and- coming actor Ethan Malloy has enlisted the help of Savannah and Co. in a desperate attempt to track down his missing wife and toddler, not long before the beloved family nanny gets murdered.
With the police involved and paparazzi swarming at every turn, the discreet search becomes a sensationalized homicide investigation, leaving Savannah rushing to apprehend the killer and save the missing child. Famous heartthrobs can attract the wrong kind of attention, and some snooping into the complicated private lives of Ethan and his wife tells Savannah that she's in for a deadly chase. As Savannah dismantles bombshell after bombshell while balancing delicate family matters of her own, she soon finds herself closing in on a terrifying culprit—one who's willing to do anything for a moment in the spotlight . . .
---
What do you think about this review?
Comments
No comments posted.

Registered users may leave comments.
Log in or register now!