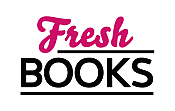 Curl up with a great March read!
"Five women in the forefront of a fantasy epic"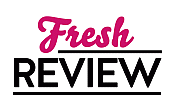 Reviewed by Clare O'Beara
Posted July 7, 2018

This historical fantasy tale has the feel of Norse versus Celt or Briton, so be prepared for no doubt appropriate violence and strong language. The king of Almissia, the largest and most powerful kingdom in Thyrsland, is dying, and Athelrick's wife Gudrun sends for her son and the king's daughters. Turmoil is about to strike an already troubled land.
DAUGHTERS OF THE STORM explains that the girls have gone their ways and made homes for themselves. Bluebell, whose sword is called the Widowsmith, is the equal of any fighting man and rides her horse with the men hunting raiders. Other daughters like Rose have taken up womanly habits and raise children. But they must all come together now, for when their father dies the land will be imperiled by greedy raiders.
Change is under way already; the local horseman religions are being supplanted by the Trimartyrs who teach that king's rule by divine appointment, sure to be popular with the rulers. This worship of Maava relegates women to servanthood and celebrates death, unlike the older Earth Mother customs. If a ruler decides to convert, all his people are bound by his decision.
Ash, Ivy, and Willow are the other princesses. Willow has dedicated herself to the Trimartyr faith. If King Athelrick converts before he dies, that would mean Princess Bluebell, eldest, could not inherit. The throne would have to be taken by a man. Like Gudrun's son, Wylm, perhaps, although he didn't ask for this and isn't Athelrick's son. The weave grows more tangled as the characters come together and share their parts in the tale.
With witches, magicks, and treachery, this is a rich narrative. Equally the tale is packed with bad roads, dirt, hard journeys, basic food, and goods. No sprung carriages and magic wands here, though there is a seamstress who makes princely garb. The adventure involves an adult romance.
Author Kim Wilkins was born in England and now lives in Australia, where she teaches at the University of Queensland. Long-running fantasy series are popular right now so it's a good time to get in on the start of this series, Daughters of the Storm. The next two books will be called SISTERS OF THE FIRE and QUEEN OF THE SEA. I like seeing women in the forefront of fantasy stories so I enjoyed DAUGHTERS OF THE STORM. At times it did read a little slowly, but now the crucial elements have been introduced the next books will probably be faster paced.
SUMMARY
Five very different sisters team up against their stepbrother to save their kingdom in this Norse-flavored fantasy epic—the start of a new series in the tradition of Naomi Novik, Peter V. Brett, and Robin Hobb.

FIVE ROYAL SISTERS. ONE CROWN.

They are the daughters of a king. Though they share the same royal blood, they could not be more different. Bluebell is a proud warrior, stronger than any man and with an ironclad heart to match. Rose's heart is all too passionate: She is the queen of a neighboring kingdom who is risking everything for a forbidden love. Ash is discovering a dangerous talent for magic that might be a gift—or a curse. And then there are the twins—vain Ivy, who lives for admiration, and zealous Willow, who lives for the gods.

But when their father is stricken by a mysterious ailment, these five sisters must embark on a desperate journey to save him and prevent their treacherous stepbrother from seizing the throne. Their mission: find the powerful witch who can cure the king. But to succeed on their quest, they must overcome their differences and hope that the secrets they hide from one another and the world are never brought to light. Because if this royal family breaks, it could destroy the kingdom.
---
What do you think about this review?
Comments
No comments posted.

Registered users may leave comments.
Log in or register now!