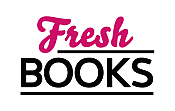 Lots of Love in February
"Four percent of Americans intend to start raising chickens!"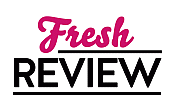 Reviewed by Clare O'Beara
Posted July 7, 2018

Chicken owners -- just in their Oregon backyard - Robert and Hannah Litt were fascinated by the feral fowl they observed in Hawaii. Escaping during storms, various breeds of domestic chicken had hybridized with the local fowl and were thriving running free. They decided that THE NEW RULES OF THE ROOST would consist of helping their flock to live naturally, given the constraints of suburban life and predators. A ban on unnecessary antibiotics added impetus to their quest for organic birds.
I enjoyed seeing the photos of various breeds living it up in natural surroundings, with a chance to forage for food rather than pecking it out of bowls on concrete. The Litts recommend keeping a few different breeds together. Not only does this make for an attractive flock, it can extend the laying season and with differently colored eggs produced, the owner can see which breeds lay better. To stop hens flying away, they demonstrate how to clip the long wing feathers.
Gorgeous color photos show us the golden Orpington, copper Rhode Island Red, and brindled Plymouth Rock, among others. The family plan to keep a few rooster chicks until old enough to mate, after which they will be chopped or relocated because cities have ordinances against noisy rooster-keeping. The Litt daughters may have a strong say in what happens to the birds. Ideally the family hopes to rear a few clutches a season, without irritating the neighbors (again).
The book goes into detail about the experiments the Litts have tried with biochar, coconut shell fiber in the brooder, new nipple waterers which keep drinking water clean for chicks and more. Completely free ranging chickens did not work, for reasons involving hygiene, uprooted bushes, and dog attacks. A run of some sort is needed. But the flocks they met while delivering feed to customers, convinced them that a small range with accumulation of pests and antibiotic resistant germs was not conducive to viable flocks. They now say that the birds need as big a range as possible. Other tips which make a lot of sense, include when adding a new bird, to introduce her to one quiet bird first so she has an ally, and to distract the flock with a bale of straw and corncobs.
Birds penned in barns, technically not caged, are bored, so the Litts provide ideas for boredom busters. Then how to reduce rodents, and deter predators including the racoon. The later half of the book gives much technical advice on equipment, feeds, why hens are not laying, medications, diseases, end of life, and further resources, all of which a potential chicken owner should consider before acquiring a flock. The Litts tell us that a US Department of Agriculture survey found four percent of people with no chickens, planned to start keeping them. That's a lot of hens! THE NEW RULES OF THE ROOST will get you off to a great start.
SUMMARY
New from Robert and Hannah Litt—the authors of the bestselling A Chicken in Every Yard—comes a hardworking guide to backyard chicken keeping that goes beyond the basics. The New Rules of the Roost addresses the real problems that crop up when keeping chickens long term. The Litts cover a wide range of topics including organic health remedies and disease prevention, pest management, organic nutrition, the best breeds for specific needs, and the simplest options for daily maintenance and feeding. You'll also learn tips and tricks for introducing new birds into your flock, managing aggressive behavior, caring for mature chickens, and much more.
---
What do you think about this review?
Comments
No comments posted.

Registered users may leave comments.
Log in or register now!