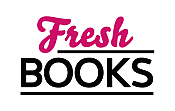 Lots of Love in February
"Hurray for SANDPIPER SHORE, a Cinderella romance loaded with intrigue"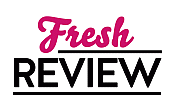 Reviewed by Patricia (Pat) Pascale
Posted July 4, 2018

SANDPIPER SHORE opens when Jenna Bell is having the final fitting on her wedding dress at the Tie The Knot, her step sister's shop, in preparation for her wedding in just one week. The gown, designed and handmade by her step sister, Adriana, is breath taking and exactly what Jenna always dreamed about. However, no one cared for her fiance, Lorenzo Romano. Jenna is not convinced he is her forever love. Owner of a matchmaking firm, she has a psychic power that immediately emits a pink ray of light between a couple who are perfect for each other. It has worked successfully and her business is doing very well. However, the psychic power does not work for her. She has dreamed about her Prince Charming and forever love, and has saved for her "Perfect Wedding." Has she made the right decision in accepting Lorenzo's proposal?
Jenna soon finds out when Lorenzo appears at the shop and tells her he will not marry her as he has fallen in love with her step-mother. Jenna runs out of the shop, veil flying, yards of lace limiting her escape, when one of her wedding slippers falls off. As she runs into traffic she hears a voice. "Hey, Cinderella, you lost your shoe." Just missed being hit hit by a car, the man helps her to safety. Then he smiles and hands her the shoe saying, "I think this belongs to you." A true Cinderella moment. Turns out the rescuer is Logan Gallagher who Jenna had a crush on forever.
But Lorenzo isn't finished. He runs up, yelling and drawing a crowd. He demands his ring back and is trying to get it off her hand when Ryan Wilson, a local cop, arrives trying to intervene when Logan hits Lorenzo. Cuffed, Wilson arrests Logan and takes him to jail. Jenna heads to the local bar and ends up getting pretty drunk when hours later Logan returns and takes her to the beach. They talk and stargaze together but the next day they pretend nothing happened. Is there a future for them together?
In no time, Jenna discovers that her car, and all her money have been stolen by Lorenzo. He is working with Jenna's step mother to falsify the will that leaves money to Jenna from her father. Logan is in the Secret Service attached to guard the President and is on a mission to guard Princess Isabella, from a far off country. She has many secrets and wants to stay in America. Will Logan come to the princess's aid as he did once before? SANDPIPER SHORE is the sixth in the Harmony Harbor series and it is a delight. I enjoyed Jenna and loved the handsome, sexy Logan, who is happy with his life as a bachelor and a special agent, until he meets and falls hopelessly in love with Jenna. The cast of colorful characters with several subplots will keep you turning the pages. A Princess, a ghost, the hunky Gallagher brothers, greed, betrayals and family secrets are unearthed and a finale that is the icing on the cake. Debbie Mason knows how to tell a story with twists and turns, and surprises galore. I enjoyed it and look forward to the next in her Harmony Harbor sequel, coming soon?
SUMMARY
There's nothing Jenna Bell loves more than a happily-ever-after. That's why being a wedding planner is her dream job - until the groom is Logan Gallagher. She's had a crush on him since . . . well, forever. And now she has to make his day magical as he walks down the aisle without her.
As a secret service agent, Logan's already married - to his career. A wife was never in his plan, until he finds out he needs to marry the woman he's been protecting. He takes his latest assignment in stride, but when he sees Jenna again, he can't deny the attraction sparking between them. Can he really say "I do" if it means saying goodbye to the woman of his dreams?
---
What do you think about this review?
Comments
No comments posted.

Registered users may leave comments.
Log in or register now!