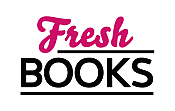 Lots of Love in February
"Action-packed urban fantasy at its finest!"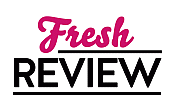 Reviewed by Debbie Wiley
Posted June 28, 2018

Romance Paranormal | Fantasy Urban
The life of a US Marshal in the Paranormal Investigations Unit can be exhausting, so Shiloh Harrison is hoping for a break and some quality downtime with her current boyfriend, Vincent Ortiz. Shiloh hasn't shared her deepest secrets with Vincent, such as she's half-djinn and her unit consists of other paranormals, including an incubus, a skin- walker, and a dhampir. Unfortunately, her downtime is canceled when vampires take an entire trailer park hostage. The Master Vampire, Woodrow Tennyson, needs the help of the Para-Marshals to save his vampires. Meanwhile, Shiloh's human boss is missing, leaving her in charge. Will Shiloh and her team uncover what is scaring vampires enough that they are willing to come out of hiding and hold a trailer park hostage?
Kelly Meding drops us headlong into her action-packed urban fantasy world as the pace doesn't let up! STRAY MAGIC is one of those books you'll want to read in one sitting as there really are no slower "stopping points" and yes, I lost more than a little sleep reading it! I like that we get to see the world building develop over the course of the book as we have some idea of the various paranormals that exist simply from the nature of Shiloh's team. However, we begin to see more pieces of Shiloh's world emerge as the story progresses.
However, it is the characters who blew me away in STRAY MAGIC ! I'm not usually a fan of books where there is sexual tension between the heroine and more than one other character, but Meding does a great job making you love all of her characters, so much so that you can understand Shiloh being attracted to more than one of the males we meet in STRAY MAGIC . Tennyson makes me love vampires all over again, but the very yummy and oh-so-loyal Jaxon Dearborn stole my heart, even as I want to know more about his skin-walking abilities.
STRAY MAGIC is the first book in Meding's Strays series and oh wow, what a fantastic start it is! I don't know how I've missed reading anything else by Kelly Meding but I'll definitely be correcting this oversight in the near future. Strays is kick-butt urban fantasy at its finest, with a strong heroine willing to sacrifice anything to save others. Oh, and the cliffhanger... I can't wait for the next installment! If you love urban fantasy, don't miss out on STRAY MAGIC !
SUMMARY
Shiloh Harrison was hoping for a few days off to recover from a particularly nasty assignment, preferably with the help of the talented hands (and, well, the rest of his body too) of her sexy boyfriend, Vincent. But when a group of vampires takes an entire trailer park hostage, there's nothing to do but make her apologies and get to the scene.

Such is the life of a Federal Marshal in the Paranormal Investigators Unit.

Yet this isn't like her typical track-and-nab case: something is going on that has vampires scared, and it takes all her strength not to imagine what could frighten such powerful creatures. Unfortunately, she doesn't have that option. Her boss is MIA, someone is snatching vampires, and there's a ticking clock that can only end one way: a bloodbath.

Unless she can stop it.

The first book in a new series, Stray Magic is a dark and sexy mystery, with enough twists and curves to keep you on the edge of your seat until the very end.
---
What do you think about this review?
Comments
No comments posted.

Registered users may leave comments.
Log in or register now!