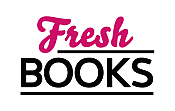 Lots of Love in February
"Heartfelt and harrowing.. a thoughtful and mysterious summer read."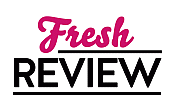 Reviewed by Danielle Dresser
Posted June 26, 2018

Set on the fictional Winthrop Island, where the who's who of New England high society spend their summers, THE SUMMER WIVES by Beatriz Williams is an atmospheric and deeply emotional novel, taking place in the years after WWII. Miranda Schuyler is fresh from high school and spending her first summer on the island because her mother is marrying the dashing heir to the Fisher fortune. Miranda and her new stepsister Isobel, spend the months after the wedding going to parties at the club, sailing, and finding reasons to go into town to see the handsome son of a lobsterman, Joseph Vargas. Smart, strong, and resourceful, Joe is the perfect first love for Miranda. He's also the only person on the island who has any control over the defiant Isobel.
In addition to Miranda's green summer in the early 1950s, we also get to see Miranda in the late 60s, returning to Winthrop Island after eighteen years away. Now a stunning movie star, Miranda has never forgotten her summer there and is haunted by events that took place one fateful night, taking Joe away from her forever, and changing her relationship with her mother and Isobel. Her return sets off a series of events that will affect them all in more ways than one.
Then there's the earlier, 1930s tale of Bianca, a Portuguese townie, innocently smitten with one of the summer families' most promising sons. Their story is one of forbidden love, and one that will make everyone question what is right and wrong...
Breezy, yet melancholy, harrowing yet heartfelt, THE SUMMER WIVES by Beatriz Williams is an impassioned look at class struggles, dark family secrets, and true love. Young Miranda is devoted to doing what she thinks is right, and when she grows up, you feel for the woman she has become. Circumstances change everything, and Miranda is right in the middle of things, but still treated as an outsider. It's an interesting position for her to be in, and one that will captivate readers. The story of Bianca and her tumultuous love affair is heartbreaking, and its repercussions will come to light years later. Williams' skillful prose flows from page to page, making this an easy read, even with a serious subject matter. Her characters come fully to life, and the plot ebbs and flows, much like the ocean where many important things take place... Recommended for historical fiction lovers.
SUMMARY
New York Times bestselling author Beatriz Williams brings us the blockbuster novel of the season—an electrifying postwar fable of love, class, power, and redemption set among the inhabitants of an island off the New England coast . . .
In the summer of 1951, Miranda Schuyler arrives on elite, secretive Winthrop Island as a schoolgirl from the margins of high society, still reeling from the loss of her father in the Second World War. When her beautiful mother marries Hugh Fisher, whose summer house on Winthrop overlooks the famous lighthouse, Miranda's catapulted into a heady new world of pedigrees and cocktails, status and swimming pools. Isobel Fisher, Miranda's new stepsister—all long legs and world-weary bravado, engaged to a wealthy Island scion—is eager to draw Miranda into the arcane customs of Winthrop society.
But beneath the island's patrician surface, there are really two clans: the summer families with their steadfast ways and quiet obsessions, and the working class of Portuguese fishermen and domestic workers who earn their living on the water and in the laundries of the summer houses. Uneasy among Isobel's privileged friends, Miranda finds herself drawn to Joseph Vargas, whose father keeps the lighthouse with his mysterious wife. In summer, Joseph helps his father in the lobster boats, but in the autumn he returns to Brown University, where he's determined to make something of himself. Since childhood, Joseph's enjoyed an intense, complex friendship with Isobel Fisher, and as the summer winds to its end, Miranda's caught in a catastrophe that will shatter Winthrop's hard-won tranquility and banish Miranda from the island for nearly two decades.
Now, in the landmark summer of 1969, Miranda returns at last, as a renowned Shakespearean actress hiding a terrible heartbreak. On its surface, the Island remains the same—determined to keep the outside world from its shores, fiercely loyal to those who belong. But the formerly powerful Fisher family is a shadow of itself, and Joseph Vargas has recently escaped the prison where he was incarcerated for the murder of Miranda's stepfather eighteen years earlier. What's more, Miranda herself is no longer a naïve teenager, and she begins a fierce, inexorable quest for justice for the man she once loved . . . even if it means uncovering every last one of the secrets that bind together the families of Winthrop Island.
---
What do you think about this review?
Comments
No comments posted.

Registered users may leave comments.
Log in or register now!