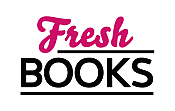 Start your holiday reads in November
"A witty and utterly delectable romantic concoction!"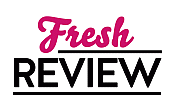 Reviewed by Monique Daoust
Posted June 24, 2018

Laird Aulay Buchanan's idea of relaxation was not going drinking and wenching, but retreating to his cabin near the ocean. His younger brother Alick had come along, probably mostly to aggravate him, when they notice an object bobbing on the water. Alick, ever the subtle one, detects bosoms on the inert body: the woman is, thankfully, alive. Aulay hopes that if she comes to, she won't die for fright upon seeing his unsightly scar. Instead, the woman startles him by calling him her angel! She doesn't remember who she is or how she got there; she mistakenly assumes Aulay is her husband. He should be lucky to have a wife as pretty as Jetta, or has Aulay's luck changed?
Lynsay Sands' Scottish Highlanders have become my go-to books when in need of literary comfort, and I must say that the author writes my favorite Scottish historical romances. The Buchanans are an entertaining lot, a bit crazy, and just plain good people, the latter a relief from historical bad boys. I also very much appreciate all the period details, without the narrative being bogged down with an overload of historical facts. Like every book in this series, THE HIGHLANDER'S PROMISE focuses on a lovely romance, told in Ms. Sands' exquisitely descriptive prose, and just having a good time Highlander-style, mainly through the fabulous dialogues, especially the funny banter between Alick and Aulay. And how could one forget that most precious wedding night advice, or Saidh, the spitfire Buchanan sister!
I was a bit concerned at how Ms. Sands would handle the fact that Aulay doesn't tell Jetta that he is not her husband, as she is very taken with him and quite eager to be a good wife in all that it entails, and Lynsay Sands navigated the issue most elegantly and cleverly -- and humorously, of course. And let's not forget the touch of mystery, with a startling revelation, explains the reason for Jetta's predicament. THE HIGHLANDER'S PROMISE is an easy, quick, and so very pleasant read, as enjoyable as a vacation in the Highlands with a bonny Scot in tow.
SUMMARY
In a spellbinding new Highlands story from New York Times bestselling author Lynsay Sands, the laird of the Buchanans finds the one woman who is his equal in passion and courage
Aulay Buchanan has retreated to his clan's hunting lodge for a few days of relaxation. But the raven-haired beauty he pulls from the ocean puts an end to any chance of rest. Though he christens her Jetta, she knows nothing of her real identity, save that someone is trying to kill her. As she recovers, it will not be easy for Aulay to protect her and keep her honor intact when she mistakenly believes they are man and wife…
Jetta sees beyond Aulay's scars to the brave, loyal warrior she's proud to call her own. But as the attempts on her life grow more brazen, Jetta realizes that not all is as she believes. And if Aulay is not her husband, can she trust the desire flaring in his eyes, or his promise to defend her with his life?
---
What do you think about this review?
Comments
No comments posted.

Registered users may leave comments.
Log in or register now!