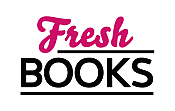 Start your holiday reads in November
"The past and future collide as new protectors emerge."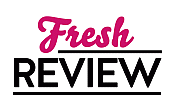 Reviewed by Annetta Sweetko
Posted June 21, 2018

Romance Paranormal | Romance Suspense
Ronan Kayrs survived a sacrifice he was not supposed to. He was trying to protect his people and the world of the ultimate evil. Instead, he finds himself in a time and place he can he can barely fathom then coming face to face with a woman who has haunted his every dream for eons. This VAMPIRE'S FAITH is not about to escape him.
Dr. Faith Cooper has spent her career treating patients in comas, bringing them back with her ability to find them with her mind. Though she knows what she does is extraordinary, there is something she is about to see that defies all she believes in. There is no science that can back up what she discovers, and how her world will change forever: vampires.
Author Rebecca Zanetti has a way of pulling you into her u universe and VAMPIRE'S FAITH is one you want to be in as we revisit the Dark Protectors with this intriguing, action-packed twisty novel. Ronan is one of the seven, the guardians against the evil of the Kurjans. Faith is enhanced with her own power but doesn't understand any of it at first. She thinks Ronan has a head injury and that he believes a role- playing game is serious. She soon learns that it is much more deadly than any game.
With all of Zanetti's books, there is quite a bit of humor laced into the action. The most comical to me was when Ronan found Faith's phone in her purse and was introduced to Siri, then after a night of learning the computer, his questions on the Kardashians had me in stitches, as I too want to know those answers. I loved watching him become accustomed to the new world he found himself, even picking up slang. Faith is an interesting mix of brilliant scientist, independent woman, and caring doctor. Despite her scientific mind, she was also very emotional, emoti emotional, emotional, especially when it came to her sister.
VAMPIRE'S FAITH brings in characters that faithful readers of the Dark Protectors series know and love, including Garrett and Logan. There is also the addition of new characters that fast become important to the readers, like Benny, Ivar, and Adare, who with Ronan are the remaining seven. There is also Grace, Faith's sister, who is a key character. Of course, there are the bad guys that we all want to see get theirs and no one makes a bad guy (or gal) badder than Rebecca Zanetti! If you want a hot, sexy vampire; a strong, resilient human doctor; action, danger, brotherhood, and warriors with a good dose of romance, love, and humor, get your hands on VAMPIRE'S FAITH. Then hang on for the next offering offering that hopefully comes soon.
SUMMARY
Vampire King Ronan Kayrs wasn't supposed to survive the savage sacrifice he willingly endured to rid the world of the ultimate evil. He wasn't supposed to emerge in this time and place, and he sure as hell wasn't supposed to finally touch the woman who's haunted his dreams for centuries. Yet here he is, in an era where vampires are hidden, the enemy has grown stronger, and his mate has no idea of the power she holds.
Dr. Faith Cooper is flummoxed by irrefutable proof that not only do vampires exist . . . they're hot blooded, able to walk in sunlight, and shockingly sexy. Faith has always depended on science, but the restlessness she feels around this predatory male defies reason. Especially when it grows into a hunger only he can satisfy—that is if they can survive the evil hunting them both.
---
What do you think about this review?
Comments
No comments posted.

Registered users may leave comments.
Log in or register now!