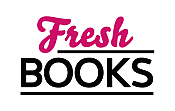 Curl up with a great March read!
"Pampered princess must escape her gilded cage of torture"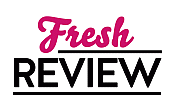 Reviewed by Make Kay
Posted June 12, 2018

PRISONER OF THE CROWN is book 1 in the Chronicles of Dasnaria world. This series is part of the overarching Twelve Kingdoms world. The Twelve Kingdoms books so far have been romances, although in some cases it has taken all of a particular trilogy for a couple to reach their Happily Ever After. Let the reader be aware, however, that Jeffe's new high fantasy book is not romantic. The author hints that there will probably be an HEA by the end of book three, but let me tell you, PRISONER OF THE CROWN is the farthest thing from a romance. I'll admit that I did not pay super close attention to Kennedy's pre-release blog posts, so the utter darkness of this story took me aback.
The author says on her blog, "[Jenna's] husband is a monster. He's not an alphahole, not a hero-in-disguise, not a villain transformed and redeeemed. This is Jenna's story and no romance AT ALL in this first book." Yup, yup, and double yup. This book may keep you up at night with trepidation.
Imperial Princess Jenna was raised in opulence, every whim catered to, and every unimportant desire met instantly. She's been raised in a stifling seraglio, never even seeing the sky or a man for her whole life. Her awful mother, the First Wife of the emperor, has twisted Jenna's upbringing to teach her how to rule via guile and treachery in the corrupt world of the palace seraglio. To survive, Jenna has learned to hide her hate and despair away, until she learns that her brutal dictator of a father has betrothed her to a true psychopath. Sheesh, every individual of any power that Jenna interacts with is horrible. My heart aches for her.
Jenna's struggle to exist as a free individual is agonizingly fraught. The stakes are so high, and Jenna seems to be barely hanging on by her fingertips. I spent a lot of time reading with bated breath as scenes played out! I wondered how in the world Jenna's agony would be resolved by the end of this book, until I reached the last page and discovered there is no resolution in PRISONER OF THE CROWN. Now we have to wait for September 4th for Exile of the Seas, book 2 in the trilogy. Kennedy's PRISONER OF THE CROWN is a dark and grim fantasy detailing the degradation and despair of royal princess, although I'm confident the end result will be worth the agony of the journey.
SUMMARY
She was raised to be beautiful, nothing more. And then the rules changed . . .
In icy Dasnaria, rival realm to the Twelve Kingdoms, a woman's role is to give pleasure, produce heirs, and question nothing. But a plot to overthrow the emperor depends on the fate of his eldest daughter. And the treachery at its heart will change more than one carefully limited life . . .
THE GILDED CAGE
Princess Jenna has been raised in supreme luxury—and ignorance. Within the sweet-scented, golden confines of the palace seraglio, she's never seen the sun, or a man, or even learned her numbers. But she's been schooled enough in the paths to a woman's power. When her betrothal is announced, she's ready to begin the machinations that her mother promises will take Jenna from ornament to queen.
But the man named as Jenna's husband is no innocent to be cozened or prince to charm. He's a monster in human form, and the horrors of life under his thumb are clear within moments of her wedding vows. If Jenna is to live, she must somehow break free—and for one born to a soft prison, the way to cold, hard freedom will be a dangerous path indeed…
---
What do you think about this review?
Comments
No comments posted.

Registered users may leave comments.
Log in or register now!