"Heartwarming and sweet small town romance!"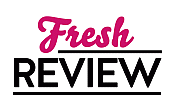 Reviewed by Clare O'Beara
Posted June 11, 2018

Romance Contemporary | Romance Holiday | Inspirational Romance
Fiona Farmingham, a single mom with four kids, is trying to date again, and it's not going so well. Her small Ohio town isn't so bad, but the man from outside of town who comes to meet her is condescending. She makes a classy exit. A FAMILY FOR EASTER veers between emotional and humorous when Fiona's neighbour, Eduardo Delgado, has to intervene after her date follows her to her car.
Rescue River is a friendly town: farmers, football, and family-oriented. When Eduardo's rental home has an electrical fire, Fiona doesn't hesitate to offer him better lodgings in her carriage house. Eduardo's two young kids need somewhere safe to stay. Additionally, her kids and his kids know one another from school and sports, and they start to bond over similarities. Eduardo, a second-generation Mexican- American, has a landscaping firm, and Fiona needs garden work done. Maybe this was meant to be...
I enjoyed all the detail about raising kids, especially when each family has lost a parent in different circumstances. We also see preparations for Easter such as decorating Easter eggs with wax pencils and egg dye. The adults are adequately chaperoned if anyone was concerned about such matters. And anyway, there is a landlord/tenant relationship as well as an employer/contractor one. Fiona and Eduardo are on two different levels and a personal relationship just couldn't happen. Could it? As they get to know each other better, differences start to dissolve.
I like that Fiona, who has inherited money, isn't perfect. She's worried that she's put on too much weight, and if she goes on serious diets that might transfer body image issues to her daughters. I thought right away that she must have low confidence, and a picture of her previous years continued to build to that outcome. The poor woman gets worried if someone mentions enjoying food. Which, of course, is meant to be enjoyed. While I always like reading about strong heroines with active jobs, it's good to step back and read a down-to-earth situation with a woman who is normal and dedicated to being a good mother. She makes a very relatable heroine. Fiona has two staunch friends, Daisy and Susan. They help her survive.
Fittingly for Easter and springtime, this is a tale of redemption and rebirth, and this gently inspirational ethos helps us to realise what matters in life. I had not read anything by Lee Tobin McClain previously, but I'll look out for more. A FAMILY FOR EASTER is suitable for anyone from young adults to adults. Enjoy the read with or without chocolate eggs.
SUMMARY
Too different to fall in love? In Rescue River, anything can happen…
When wealthy single mom Fiona Farmingham rents her carriage house to widowed Eduardo Delgado, it's purely in friendship. Insecure over her late husband's betrayal, Fiona hides her attraction to the humble landscaper. Between them they have six children, two dogs—and a world of differences. But with half a dozen little matchmakers involved, can they find the courage to reach for happiness once more?
---
What do you think about this review?
Comments
No comments posted.

Registered users may leave comments.
Log in or register now!