"The second in a steamy trilogy"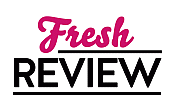 Reviewed by Annetta Sweetko
Posted June 8, 2018

Romance Suspense | Romance Erotica Sensual
Seth Cage and Amanda Skye renew their volatile relationship after both believe that the other betrayed and destroyed their relationship. Seth moved on to head security for Brandon Enterprises and Amanda simply disappeared. She comes back and Seth has plans to not let her go again. If they can both survive their working together and whoever wants to watch them kill each other.
POISON KISSES: PART 2 starts off right where Part 1 ended, but it doesn't seem to go anywhere. Just round and round as Amanda and Seth keep circling between love and hate. Just when you think they make headway something comes up, on a phone or in a file and they are back to distrust again.
Both Seth and Amanda can certainly kick some righteous butt, if only they can save it for the bad guys. Their attraction is ultra-explosive and can take off out of nowhere with just a touch, but so does their distrust. He can't forgive her for running away from him and she believes he is the "Assassin" who was given the contract on her parents. Who at this point she believes are still alive but in deep cover, having not heard from them in the three years since she got the call to run. But she isn't sure and that adds to her fears and anger toward Seth.
POISON KISSES: PART 2 is another hot steamy offering by author Lisa Renee Jones. Though little is really resolved in this 86 page novella, it is still an exciting read. You never know what will set them off next, either into the bedroom or whatever area handy or to stick a gun in the other's face.
If cliffhangers don't drive you crazy and you love anything from Ms. Jones, who does certainly know how to keep her readers on the edge of their seats or fanning themselves furiously, then Seth and Amanda's story -- POISON KISSES: PART 2 - is the perfect read.
SUMMARY
I loved her. She left me. She betrayed me but now it's time to open the closed doors. I'll tell her my secret if she tells me hers. Our history, is more than lies. It's our story, and I will do whatever it takes to reveal it all. I'm the Assassin, She's The Poison Princess. We're going to kill the bad guys, but we're still deciding if we're enemies. The one thing for certain, is we're both going to strip down and get bare.
***Part two of the sexy, thrilling three part Poison Kisses serial****
---
What do you think about this review?
Comments
No comments posted.

Registered users may leave comments.
Log in or register now!