"A day at the museum is anything but boring."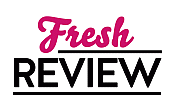 Reviewed by Annetta Sweetko
Posted June 8, 2018

Mark Redmond has claimed the jobs of plumbing supplies importer, tax software salesman, anything that makes him seem safe. It's all a CHARADE because he is one of the deadliest men on earth. On a business trip to Paris, he is flying commercial an uncommon practice and is so glad he took the flight. Harper Kendall is completely intrigued by the man sitting next to her on the flight. Why? She isn't sure, because bland businessmen have never been her type. And after a steamy unforgettable night, she is even more curious about this importer.
Spending time together seems like a really good idea and a day at the Louvre might not be the most exciting but it will give them time to get to know each other. Then it happens, the museum is attacked by terrorists and Mark goes into combat mode while Harper is able to get them to a hiding place due to her study of architecture. He isn't about to let anything happen to her while he is alive and staying alive is utmost in his mind.
CHARADE might start out as a simple fast-paced romance but the fear, action and drama will quickly grab you and not let go. Once the Louvre is attacked, Harper immediately realizes that Mark knows what should be done and though no shrinking violet, she lets him lead the way. The action in the Ritz is author Lisa Marie Rice to the core and will get your heart pumping, but what happens in the Louvre will take your breath away. Straight out of the newspapers and Ms. Rice's imagination this situation will have you grateful that it isn't real, but maybe worry that something like that might be possible.
The romance is an off the charts sexy love at first sight. The action where both Mark and Harper remain calm, to be truthful she is calm on the outside on the inside it is a different story. He's prepared, knows what to do, who to trust and how to go about rescuing the remaining hostages. His heart is on the line this time and it takes all he has to be in control of his emotions to do the job as is necessary.
CHARADE is a book that will give you a take-charge hero, a heroine who is right by his side, a steamy yet sweet romance and action that will hold you to the pages. This is book one of Ms. Rice's new series Her Billionaire and will be based in a different city in the world and I can't wait to see where she takes us next.
Learn more about Charade
SUMMARY
Mark Redmond is a plumbing supplies importer. Or maybe a tax software salesman. Anything that makes him seem harmless, when he is actually one of the most dangerous men on the planet. On a business trip to Paris, he encounters beautiful, classy Harper Kendall. After one incendiary night at the Ritz, he's not willing to let her go, even if it means a day of culture at the Louvre. Art isn't his thing, but he is willing to make an exception for Harper. But then danger strikes and that is his thing. He's not going to let anything happen to Harper, not while he is alive.
Harper Kendall isn't into bland businessmen, so why is she so taken with Mark Redmond? He is so not her type and yet... it only takes one hot night to convince her that maybe he is. With their lives in danger, Harper discovers what it means to have a highly dangerous man protecting her and loving her.
---
What do you think about this review?
Comments
No comments posted.

Registered users may leave comments.
Log in or register now!