"His heart becomes the real target."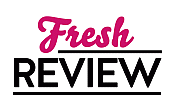 Reviewed by Annetta Sweetko
Posted June 8, 2018

Romance Suspense | Romance Military
Axel O'Sullivan is sent a contract and knows it isn't meant for him. She doesn't fit his usual prey, so he devises a plan to meet and warn this INNOCENT TARGET. Simply, meet, greet and warn -- but it turns into something he never expects.
Hadley Lane had just found her father and brother and moved to Redemption Harbor to be close to them while going to vet school. Unfortunately, or fortunately, she finds being the daughter of a wealthy man could and does put you in danger. It starts with her spilling coffee on a mysterious man whom she has no idea saved her from a mugging and leads her to thinking more along the lines of romance. Can this budding romance survive the truth? He's there to protect her from danger, but is he the worst danger to her. He found a way into her heart, and she is quickly becoming the most important thing in the world to him.
INNOCENT TARGET is an awesome combination of sweet romance, danger, suspense and family truths. Hadley had been separated from her father and brother by her bitter mother and was adjusting to their over-protectiveness, having won a few battles, but with the danger she is now in, that automatic reaction comes out in full force. Especially with her brother being Brooks Alexander, a part of a covert team based in Redemption Harbor, and her father, Douglas, a wealthy man, who it seems does have enemies.
There is a ten year age difference in this couples ages but having not been raised in a genteel way Hadley seems much older. It also helped that she had developed a good, strong backbone so she can and does stand up for herself among the rather bossy men around her. I loved her standing up for Axel when her brother wanted him gone. She wasn't having it at all.
Author Katie Reus will have you on the edge of your seat, grinning like a fool, laughing out loud and loving every action-packed moment of INNOCENT TARGET. This is the fourth book of her Redemption Harbor series, and despite bringing in some past characters, this is a fantastic standalone.
SUMMARY
From USA Today bestselling author Katie Reus comes the next story in the explosive Redemption Harbor series where sparks fly and so do bullets…
He wasn't supposed to fall for her…
She was a target. A contract that came across his desk by mistake. Axel was simply going to warn her that she was in danger and get out. Then he got a taste of her and fell hard. But they're from two different worlds. Not only is she innocent, she's out of his league. He should keep his distance, but he can't. Not when someone wants her dead. Now he's driven to protect her, to keep her safe.
What happens when she discovers who he really is?
Hadley moved to Redemption Harbor for vet school and to be closer to her new family. Now that her billionaire father knows about her existence, her life has changed drastically. She just never imagined that she might be targeted because of her family. And she definitely never imagined she would fall for the one man she should never want. A man who kills for a living. A man who's obsessed with her. A man who will do anything to protect her from the danger lurking in the shadows.
---
What do you think about this review?
Comments
No comments posted.

Registered users may leave comments.
Log in or register now!