"A tale of hope and love in the Wind River Valley!"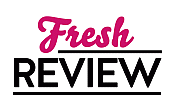 Reviewed by Kim Roller
Posted June 7, 2018

Lyndsay McKenna continues her Wind River series with the story of Dair Wilson and Noah Mary. They met while Dair is recuperating from being hit by an IED in Afghanistan and losing her WMD dog Zeus in the attack. Fast forward a few months where both end up working together on the Bar C, a ranch run by a former military couple, who employ veterans. The Wind River Valley is a place where a lot of vets live and work. While training a mean horse, Dair is injured and ends up in a wheelchair while recovering.
Noah is concerned and very sensitive to the feelings that Dair has while going through what feels like another setback. As Dair works through her problems from her childhood and being an amputee, she and Noah get closer as the time goes by. While the Bar C is fought over by an alcoholic father and his daughter, things escalate to a confrontation between Dair, Noah, and Harper, another wrangler on the ranch, with the abusive father of the owner. Taking things slow and working as a team the people of the Bar C become a family and team.
Lyndsay McKenna shows the reader what life is like for a modern-day military veteran with PTSD and an amputation. I was very moved by WRANGLER'S CHALLENGE and hope there are more stories in this series.
SUMMARY
Healing, like love, takes time . . .
For Noah Mabry, it's easier sometimes to relate to the dogs and horses he trains than to other people. Ever since his marriage became a casualty of the war in Afghanistan—torn apart by the PTSD he brought back with him—he prefers to be on his own. At the Bar C Ranch, where he works with a crew of fellow military vets, his gentle patience helps tame even the rowdiest mustang—but he's about to meet a woman who needs a healing touch he's not sure he can give.
Dair Wilson, a half-Comanche ex-Marine who lost a foot to an IED, has been hired on to assist Noah, but her deepest wounds aren't visible. Growing up in an abusive home, she learned not to trust men, even ones who seem nothing but kind. After a wild horse sends her sprawling, the attentive care she receives from the Bar C family—and especially from Noah—is enough to convince her she's found a place she can finally breathe easy. But one angry, damaged man poses a threat not only to Dair and Noah, but to everyone who's built a new home at the Bar C . . .
---
What do you think about this review?
Comments
No comments posted.

Registered users may leave comments.
Log in or register now!