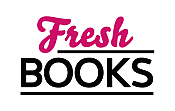 Curl up with a great March read!
"Sand, sea, yoga... and dead bodies don't mix!"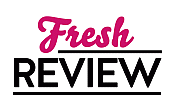 Reviewed by Clare O'Beara
Posted June 7, 2018

Mystery Pet Lovers | Mystery Woman Sleuth
Latest in the Downward Dog series, which mixes sleuthing with yoga instruction and dog-walking, comes a case of PRE-MEDITATED MURDER. Our determined yogi Kate Davidson needs to act fast; her beloved boyfriend Michael depends on her.
Actually, given the horrible surprise Michael gives our heroine on her thirty-something birthday, I think she would be justified in dumping him. She doesn't, at least not for now, anyway, but matters are strained. Seattle seems rather small all of a sudden and Kate takes off to Oregon, to walk her German Shepherd, Bella, and do some relaxing yoga in the wide open space of the beach at Arcadia State Park. Bella uncovers a shoe from the sand, and there's a body attached. Someone Michael knew, and might just possibly have wanted to kill.
The fraught situation keeps escalating, with Michael's relatives revealed as complicit in not giving Kate the full facts, and Michael looking a lot more human and daft than the paragon of previous books. Can their relationship last, if he isn't guilty? We learn about various sides of the situation which serve to make the victim more fleshed-out but don't help Kate to make up her mind.
I don't want to spoil the outcome for anyone, so I'll just say Kate ends up with a kitten, of all unlikely things, and the bracing sea air does keep the tale moving swiftly. Author Tracy Weber, who lives in Seattle with her family, is a certified yoga therapist and keeps a German Shepherd herself, so she knows all about controlling large, alert dogs. PRE-MEDITATED MURDER is fifth in her series and focuses on the central characters she has made so popular.
SUMMARY
Yoga instructor Kate Davidson is ready to marry her boyfriend Michael, so she's disappointed when a special dinner doesn't end with a proposal. But disappointment turns to dismay and outrage as she learns the real problem: Michael is already married and his green card-seeking wife is blackmailing him.
When his wife's body is foundóby Kate and her dog, no lessó Michael is strangely unable to remember where he was the night she died. Since Michael has no alibi, Kate steps up to uncover what happened. What she walks into is a tangled web of deceit, obsession, and immigration fraud . . . with Michael
---
What do you think about this review?
Comments
No comments posted.

Registered users may leave comments.
Log in or register now!