"A great addition to Spear's beloved White Wolf Series!"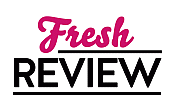 Reviewed by Kim Roller
Posted June 7, 2018

THE FLIGHT OF THE WHITE WOLF by Terry Spear takes Amelia White and Gavin Summerfield on a dangerous and steamy trip through the Border Waters of Minnesota. Coincidence or fate that they've come together again and that people from their past are in the areas as well? Is Gavin's current mission part of all the danger or is he supposed to be protecting Amelia and her family from danger? It all is woven with intrigue and love by Terry Spear in the second book of her White Wolf Series and the twenty-fourth book in her Wolf Shifters Series, which has many sub-series, all loosely connected.
She's a royal wolf, and he's a newly turned Arctic lupus garou. Gavin Summerfield knows he's seen this beautiful white wolf before, but can't remember where. Amelia White remembers him but keeps it a secret. Will he figure out that they've met before? It seems like fate is playing a hand in their lives because, since their initial meeting, Gavin's life as a private investigator has changed drastically when he was turned into an Arctic wolf. Amelia is a pilot for her family's business and flies tourists around. Flying Gavin up for his latest PI case, their plane is sabotaged and they go down. While they try to discover who was behind their crash, Gavin and Amelia find it hard to deny their attraction to each other.
Amelia also wants to help Gavin with his case, following a supposedly cheating husband. When they come across Amelia's ex-boyfriend and two men from the past, they begin to suspect that the case and the plane crash are connected. All the while Amelia and Gavin are falling in love and getting closer, even though Amelia and her family are concerned because Gavin is so newly turned to a wolf, and doesn't have total control over his instincts yet. As they follow the case and mystery of their plane crash, they know they are falling for one another... but will it be for life?
Terry Spears takes you on a dangerous ride that leaves you wondering who's the bad guys are and why they are after the people in the Border Waters in Minnesota. I was surprised by the outcome and impressed with the ending that brings everything together and wraps up nicely. I look forward to the next installments in the White Wolfand Heart of the Wolf Series. It's a series that can continue for many books to come!
SUMMARY
Stranded in the wilderness, these warring hearts will be forced to work together—or die together.
Gavin Summerfield—an arctic wolf shifter with a fear of flying—has to fly into the vast lakeland wilderness of northern Minnesota to track down his suspect—where his ability to shift will come in very handy. Imagine his chagrin when his pilot turns out to be the woman who tasered him last time they saw each other. Things are off to a rocky start...again.
Arctic wolf shifter Amelia White isn't entirely displeased to see Gavin again, but priorities shift when their plane is sabotaged and goes down in the middle of nowhere. As their attraction grows, Amelia hopes Gavin doesn't discover the secret she's been keeping...she knows he could never forgive her...
---
What do you think about this review?
Comments
No comments posted.

Registered users may leave comments.
Log in or register now!