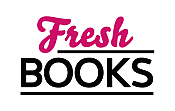 Let your reading bloom in May
"Facing your demons head-on can be the hardest thing"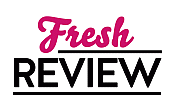 Reviewed by Monique Daoust
Posted May 28, 2018

THE ONE YOU CAN'T FORGET was not a book I had anticipated, I had thought that last year's outstanding THE ONES WHO GOT AWAY had been a one-off. Naturally, I was curious to see how Roni Loren would pull this off, and I confess I had not read the blurb in its entirety until I started the novel. Rebecca had intrigued me in the first book, but upon reading the description for THE ONE YOU CAN'T FORGET, I couldn't help thinking that she was quite the unlucky one.
To be honest, I still am not sure what to think of THE ONE YOU CAN'T FORGET. What surprised me most of all is that THE ONE YOU CAN'T FORGET stands entirely on its own, which made me wonder how the book will be perceived by readers who have read book one and those who haven't. THE ONE YOU CAN'T FORGET is basically a romance between two broken people, starting with an enemies-to-lovers trope. I would have preferred that Rebecca had not been involved in Wes' divorce; her being a divorce attorney was more than enough to rub him the wrong way, and there were more than enough coincidences without this one, especially since Wes rescues her from the mugging; it felt a bit contrived. THE ONE YOU CAN'T FORGET also starts rather slowly; I didn't feel all that information about Rebecca's case was justified; that she'd had a bad day at the office with a few details would have sufficed for that fateful Friday when she got mugged. Rebecca, a survivor of the Long Acre High Prom shooting, has, for the most part, recovered from her ordeal, the mugging at gun point resurrects her fears, she has a panic attack, and I think Ms. Loren dealt realistically with Rebecca's issues following the massacre, which had occurred twelve years before, although I would have been more rattled after the mugging. Wes and Rebecca are immediately attracted to each other, and I was expecting a whole lot of drama when Wes recalled that she had been his ex-wife's attorney, but it was, strangely enough, settled very quickly.
A few things were problematic for me: Rebecca is thirty-one, Wes in his thirties, and for almost the first half of the book, I felt I was reading about young adults -- in their late teens or very early twenties -- it was cute and light, but as neared the end, they acted like thirtysomethings when things got rocky, but the connection between Wes and Rebecca was always evident, their love felt real. I felt there were a lot of repetitions: scenes we had witnessed were then repeated in their entirety to another character, and there were way too many details about inconsequential things that brought little to the story, such as talk about food -- even though Wes is a chef, a lot of it was superfluous. Although some drama stems from Rebecca's high school ordeal, most of it revolves on the underprivileged kids Wes is helping while he's rebuilding his life, the mugging, and the consequences of having a dreadful father. I'm still on the fence about a few things, mostly the mugging. I don't believe I would have done what Rebecca did concerning the mugger, and frankly, I don't understand why she did it, and her actions during an incident towards the end seemed quite a stretch to me. I'm not a mental health professional, but still, it had me scratching my head. THE ONE YOU CAN'T FORGET is a surprisingly quick read, the story is nicely wrapped up, but ending basically on a sex scene seemed a little weird. One thing is certain though, I truly admire Roni Loren for her daring move of basing a whole series on the groundbreaking and outstanding THE ONES WHO GOT AWAY.
SUMMARY
Most days Rebecca Lindt feels like an imposter...
The world admires her as a survivor. But that impression would crumble if people knew her secret. She didn't deserve to be the one who got away. But nothing can change the past, so she's thrown herself into her work. She can't dwell if she never slows down.
Wes Garrett is trying to get back on his feet after losing his dream restaurant, his money, and half his damn mind in a vicious divorce. But when he intervenes in a mugging and saves Rebecca—the attorney who helped his ex ruin him—his simple life gets complicated.
Their attraction is inconvenient and neither wants more than a fling. But when Rebecca's secret is put at risk, both discover they could lose everything, including what they never realized they needed: each other
She laughed and kissed him. This morning she'd melted down. But somehow this man had her laughing and turned on only a few hours later. Everything inside her felt buoyed.
She felt...light.
She'd forgotten what that felt like.
---
What do you think about this review?
Comments
No comments posted.

Registered users may leave comments.
Log in or register now!