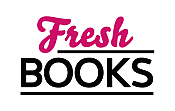 Curl up with a great March read!
"A home of their own"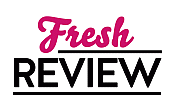 Reviewed by Monique Daoust
Posted May 27, 2018

Inspirational Romance | Inspirational Historical | Romance Historical
Vienna Howe had escaped her disastrous marriage and had made a decent life for herself and her little daughter Hattie at the Running W Ranch. She was working in the kitchen when the Sheriff came bearing startling news: Vienna's husband Chance was dead, and she has inherited The HC Bar Ranch, where they had lived. Vienna has entertained the dream of owning a café or a restaurant, but the ranch could provide her and Hattie their first real home. One glance at the ranch after three years of neglect was enough for Vienna to understand that the money she has put away won't be enough to pay for the repairs. But her friend West McCall, who has always wanted a dude ranch, suggests they pool their resources, and that a marriage in name only will help them achieve their respective dreams. Isn't it ironic that the man Vienna had loved before her marriage is now asking for her hand?
Oh, what a lovely story this is! Stacy Henrie paints a glorious picture of 1901 Wyoming and life on the ranch, and the author's attention to historical detail is as meticulous as ever. A COWBOY OF CONVENIENCE unfolds at a quiet and unhurried pace, as Vienna and West are both reserved and calm individuals, at least in appearance when it comes to West. West is an extraordinary and fascinating character: he is solid, dependable, hard-working and plagued by crushing insecurities. He has made mistakes for which he despairs of ever atoning for, he has made sacrifices, and he cannot grasp the concept of unconditional love when it comes to himself, although he is entirely capable of it towards others. Vienna is resilient, has bottomless reserves of fortitude, she makes things happen without even realizing how really strong she is, her Faith in God is unshakable, and stil,l she thinks little of herself because she believes she only does what must be done.
The romance between West and Vienna is superb, and differs somewhat from the norm. Vienna tries to rein in her attraction to West, who remains unreadable to Vienna, she is never quite sure where she stands with him. This is not the type of situation where you want to shake some reason into the character -- West -- because even knowing what we do as opposed to Vienna, only he can do anything about his inner conflict; it is not out of sheer stubbornness, the tough cowboy is paralyzed with fear. And Stacy Henrie shines like never before as she makes us understand West's relationship with God: West has no problem thanking God when things go right, but he finds it impossible to ask for divine guidance because some things he had asked for in the past had dire consequences; he doesn't want to be guilty of hurting more people. The religious aspect does not constitute the primary focus of A COWBOY OF CONVENIENCE, but it is what I found most absorbing because West's issue touched every aspect of his life, and he was unconsciously denying himself any sort of inner peace or true happiness.
A COWBOY OF CONVENIENCE is a splendid character study, an unbelievably absorbing story, a very touching romance, and it is all so masterfully done. I also loved that Hattie is a pivotal character in the story and she feels beautifully genuine. In A COWBOY OF CONVENIENCE, we experience a gamut of emotions: from the bittersweet beginning, the haunting melancholy of the past, doubts and hopes revived and crushed, and still throughout there is a quiet serenity that permeates the whole story. Another brilliant story by the consistently impressive Stacy Henrie!
SUMMARY
Groom by Agreement
A real home—it's what Vienna Howe dearly wants for her young daughter. Yet the ramshackle property she just inherited hardly qualifies. She can't afford the repairs—until foreman West McCall suggests they start a dude ranch together. For propriety's sake, they'll need a marriage in name only…a practical solution for two wary hearts.
Years ago, West convinced Vienna to marry a man of means, never realizing how cruel her husband could be. Guilt-ridden, he intends to secure the lovely widow's future. But despite his reluctance to get close to anyone, this union might do more than fix Vienna's ranch. It could open the door to a warm, loving future…
---
What do you think about this review?
Comments
No comments posted.

Registered users may leave comments.
Log in or register now!