"Nora Roberts will rip your heart out with this one!"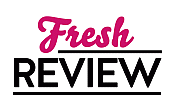 Reviewed by Debbie Wiley
Posted May 14, 2018

Romance Suspense | Thriller Psychological
Eight minutes on a Friday night in July was all it took to change the lives of a whole community. No one expected the three teenagers to open fire in the local mall, and certainly not in the movie theater. Now, the lives of the survivors are permanently altered as each has to learn to adjust to life after the horrible massacre. For one, law enforcement seems the most likely course while another turns to her art for solace. Unfortunately, there's a darker mind out there lurking, one who wants to inflict even further pain upon the survivors. Will this person's evil plan come to full fruition?
Nora Roberts tackles an all too realistic scenario in SHELTER IN PLACE. The first section of the story, aptly titled Innocence Lost, takes readers into the horrors of a mass shooting as Nora Roberts rips our hearts out. We see families torn apart and devastated in one single instance, all with the pull of a trigger by one of three teenagers hellbent on wreaking chaos. I won't lie- this chapter may have been one of the toughest reads I've ever had as my heart ached, seeing families and lives destroyed while the murderers gleefully continue pulling the trigger. Nora Roberts takes a topic straight from the headlines and puts a human face to the destruction, and the impact is beyond powerful.
However, one of the beautiful things about any Nora Roberts' story is how she finds the kernels of hope even within the darkest places and never is this more evident than in SHELTER IN PLACE. I love that we delve into the healing power of art as we see one survivor navigate her way through her grief and pain. She is balanced well by another survivor, who seeks solace in the steady role of law enforcement where his logical mind flourishes. The chemistry between them is beautiful to behold, as they enhance each other in their growing strengths. I won't spoil anything by revealing their names as part of the tenseness of the opening section of SHELTER IN PLACE is not knowing who lives and who dies.
SHELTER IN PLACE is one of those stories that haunts you well past the last page. The relevancy of the subject matter makes it all the more stunning, as Nora Roberts humanizes an all too realistic scenario. SHELTER IN PLACE is the kind of book you savor slowly, as the cascading emotions are so intensely powerful. If you read just one book this year, make it SHELTER IN PLACE. You won't regret it.
SUMMARY
The #1 New York Times bestselling author presents a stunning new novel about an incomprehensible act of violence—and the heroic acts, large and small, that follow in its wake.

It was a typical evening at a mall outside Portland, Maine. Three teenage friends waited for the movie to start. A boy flirted with the girl selling sunglasses. Mothers and children shopped together, and the manager at the video-game store tended to customers. Then the shooters arrived.

The chaos and carnage lasted only eight minutes before the killers were taken down. But for those who lived through it, the effects would last forever. In the years that followed, one would dedicate himself to a law enforcement career. Another would close herself off, trying to bury the memory of huddling in a ladies' room, helplessly clutching her cell phone—until she finally found a way to pour the emotions of that night into her art.

But one person wasn't satisfied with the shockingly high death toll at the DownEast Mall. And as the survivors slowly heal, find shelter, and rebuild, they will discover that another conspirator is lying in wait—and this time, there might be nowhere safe to hide.
---
What do you think about this review?
Comments
No comments posted.

Registered users may leave comments.
Log in or register now!