"Opening heart and home to kids in need."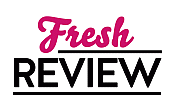 Reviewed by Sandra Wurman
Posted May 13, 2018

Romance Contemporary | Romance Western
So, COWBOY BOLD is actually the first book in a new series by one of my go to authors, Carolyn Brown. It is an excellent introduction to a fascinating storyline about a family owned ranch that developed a program that reaches out to the community and does a remarkable good deed. The Maguire brothers that own the Longhorn Canyon Ranch open their doors and hearts to young teens that are in questionable situations. What these kids have in common is a need for some normalcy, love, respect, and fair rules.
Cade Maguire and his brothers consider themselves quite fortunate. They love their lives on the ranch. They have good people that work for them. They have a loving close family and extended family. The Maguire brothers and the folk on the Longhorn Canyon Ranch have joined forces to help give a group of young boys and girls time on their ranch.
Retta Palmer is, at the moment, at odds at where she should be in her life. Retta has just left behind all her youthful memories with the death of her father and sale of their family ranch. The ranch went to pay for her father's medical expenses and Retta had to pack up and leave her past life behind her.
Retta is on her way to Dallas returning to a bank position she had left to care for her dad. Now she just needs a place to be for the summer and the job as a bunk mother for four girls fits the bill. As Retta points out, their job for the three weeks is to teach these kids -- her girls and the additional bunk of four boys -- to like the smell of dirt and hard work. Many of these kids are wards of the state. Some have family that take care of them, but for the most part they are cared for under the auspices of a social worker.
Retta is not at all what Cade envisioned from her resume, but then again you should never judge a book by its cover. Cade is going to find out that there is a lot to learn about Retta. She totally fits in. She is a natural with the kids. For the first time in a very long time, Cade's personal life may just be back in business.
It takes two to tango and neither Retta nor Cade are in the position for a relationship. Retta is looking forward to moving back to the city to the career she was trained for. No doubt she loves ranch life, but she needs to follow her plan. Cade isn't any more anxious to open his heart or life, which was pretty much crushed by his fiancé.
So now we are looking at spending three weeks at the Maguire ranch with eight great kids -- who admittedly didn't start out that way. But in time these kids will grow on you -- much as they do to everyone at the ranch. That seems to be the usual outcome of this program. The kids come with a chip on their shoulder and the ranch is just the right place to knock that chip off.
The cast of characters in COWBOY BOLD do Carolyn Brown proud. In her preface she talks about the inspiration for the story and some of the characters. Those of us diehard fans know Carolyn Brown has a deep storage of characters and situations in her heart and soul. Once again we get a peek at what she ferrets out. There are many memorable moments in COWBOY BOLD. And those kids are definitely scene stealers along with a large group of strange pets. It appears that the Maguires have an affinity for helping people and living things. Good people doing good work. Makes for a great story.
SUMMARY
With her sassy humor and sexy cowboys, USA Today bestseller Carolyn Brown launches her new Longhorn Canyon series.
One city girl, one die-hard rancher, and eight mischievous kids. What could go wrong?
Every summer Cade Maguire looks forward to opening his Longhorn Canyon Ranch to underprivileged city kids. But this year, he's having no luck finding a counselor for the children-until Retta Palmer walks through his door.
Flat broke after selling everything she owns to pay her father's medical bills, Retta is thrilled to hear of an opening for a counselor position. She's not as thrilled about the ranching part, or the sexy cowboy with beautiful blue eyes who's her new boss.
After being left at the altar two years before by his fiancée, Cade isn't sure he can take another heartbreak. And Retta isn't even sure she wants to stay. But the sparks between them are absolutely undeniable. And with a couple of lovable kids and two elderly folks playing matchmaker, Cade and Retta may find that the best way to heal is with each other.
---
What do you think about this review?
Comments
No comments posted.

Registered users may leave comments.
Log in or register now!