"Can love be risked when guns and gangs are involved?"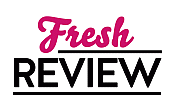 Reviewed by Audrey Lawrence
Posted May 13, 2018

While of Amish birth, Calvin Fisher had a tough childhood and left his community when he was fourteen. He soon entered the exciting and fast life of gangs and guns. After amassing a large debt to the wrong people, Calvin became a DEA informant and now plays a careful game of rising up through the ranks or being killed if anyone found out.
Hearing that his brother Mark had to undergo a serious treatment for cancer, Calvin returns to his home community of Home Cave, Kentucky. Mark is happy to see him and is glad for his visits and Calvin enjoys not only being back, but also for meeting the very independent minded preschool teacher that lives across the way.
Having parents that always fuss over her, Alice Yoder is happy to take up the offer to house sit for her brother while Edward takes his wife to Pinecraft for a visit. Alice is a respectable Amish woman and she knows this man in blue jeans with his strange ways and good looks is not her type; yet, why does she still look for him or his truck?
Despite her misgivings, Alice starts to lose her heart to this handsome man caught between two very different worlds. Can there be a future for her with Calvin? For his part, Calvin is captivated by this pretty firecracker woman, but worries that he will be dangerous to the very people he wants to protect. What can he do about the risk he brings?
HIS RISK is the fourth book in New York Times bestselling author Shelley Shepard Gray's very popular Amish of Hart County series. Gray is highly regarded as a writer of Amish, western, and inspirational novels and her many fans are sure to appreciate hearing more of the story about Calvin Fisher who was introduced in the previous story. For readers new to the series, HIS RISK also reads very well as a stand-alone love story between this unlikely pair.
With a strong understanding of Amish ways, Gray has developed an intriguing story about people finding love despite their culture clashes. The suspense builds in HIS RISK as you can't wait to find out how or if they will connect as a couple. Gray is particularly adept at depicting the various characters' emotional responses to their beliefs and circumstances. I particularly found the characters of Calvin's boss, West Powers, and Irene, Alice's best friend to be very intriguing as well.
HIS RISK is a slightly different Amish tale between people caught between two very different lifestyles while still being a very inspirational novel about faith, friendship, and family values. HIS RISK is sure to gain Gray many new fans and both the new and long-standing fans will all be looking forward to the next in the series due out in July!
Learn more about His Risk
SUMMARY
New York Times bestselling author Shelley Shepard Gray brings us another compelling suspense in her Amish of Hart County series, this time featuring an undercover English DEA agent who will do anything to protect the Amish girl he loves.
Calvin Fisher left the Amish community at fourteen and never looked back. Only his brother's illness can bring him back to Hart County. Now, as Calvin works to make amends, he meets Alice, a local nursery school teacher, and falls hard for her. But he has a secret that could threaten the happiness he's finally found.
Alice shouldn't like—or want—Calvin. He's English, has a questionable past, and an even more questionable job. Still, she can't help being intrigued. Though Calvin assures Alice that he's worthy of her, she's torn between surrendering to her growing feelings and steering clear of him.
When a sudden surge of criminal activity alarms the community and even targets Alice, Calvin fears that his double life has put everyone he loves at risk. As for Alice, she can't help but wonder if the brave and honorable man she's lost her heart to is far more dangerous than she could ever imagine.
---
What do you think about this review?
Comments
No comments posted.

Registered users may leave comments.
Log in or register now!