"The cofffe is still going strong in this mystery series!"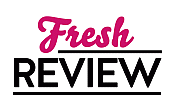 Reviewed by Jennifer Rummel
Posted May 13, 2018

Clare's surprised to see all her cop friends in the coffeehouse one morning. She's even more surprised when she's arrested for stealing Mike's heart and discovers Mike down on one knee asking her to marry him. Of course she agrees. She loves the detective, but that doesn't mean she's not worried about him.
There's someone hunting cops in New York City. Clare witnesses one attack. She spots someone running from the scene in a Panther Man costume. When the press gets wind of it, they have a field day. The detective in charge of the investigation sidelines Mike and isn't interested in anything else Clare has to contribute.
Annoyed, Clare doesn't butt out of the investigation; she's more determined than ever to help.
But her personal life leaves little time. Her ex-husband's marriage is blowing up. He's sleeping in his warehouse and looks terrible. His mother, and Clare's boss, is worried sick about him. Plus he needs her help with an inheritance issue, that may or may not be cursed.
Once again, Clare's pulled into the middle of everything and into danger.
DEAD COLD BREW is the sixteenth book in the Coffeehouse Mystery series by Cleo Coyle. While you can read the book as a standalone, it's much better read as a series. It's nice to see familiar friends from the baristas to the police to Clare's family. As always, the food described in this book makes my mouth water. Luckily, there are recipes in the back of the book in case you want to duplicate the delicious sounding food.
The mystery from the past moves to the present with family drama. The book starts with a prologue from 1956, then jumps to the present. The prologue sets up one of the mysteries involving an inheritance, a mysterious death, and blackmail.
The plot weaves together really nicely with twists and turns I didn't see coming. I loved the action and danger, it kept me turning the pages.
SUMMARY
From Cleo Coyle, the New York Times bestselling author of Dead to the Last Drop, comes a gripping new entry in the "highly satisfying"* Coffeehouse Mystery series. (*Publishers Weekly)
THE PERFECT PROPOSAL LEADS TO A CHILLING COLD CASE...
Coffeehouse manager Clare Cosi sheds tears of joy when her NYPD detective boyfriend surprises her with an engagement ring. But her bridal bliss is put on hold when a chilling mystery brings a wave of deadly danger to those she holds dear...
After everything Clare and Mike have been through, they deserve a little bit of happily ever after. So when Mike decides to put a ring on Clare's finger, Clare's eccentric octogenarian employer is there to help. She donates the perfect coffee-colored diamonds to include in the setting and the name of a world-famous jeweler who happens to be an old family friend. But while the engagement is steeped in perfection, the celebration is not long lived.
First, a grim-faced attorney interrupts their party with a mysterious letter bequeathing a strange, hidden treasure to Clare's daughter. Next, the renowned jeweler who designed Clare's ring is found poisoned in his shop. Both events appear to be connected to a cold case murder involving a sunken ship, an Italian curse, a suspiciously charming jewel thief, and a shocking family secret. With deadly trouble brewing, Clare must track down clues in some of New York's most secret places before an old vendetta starts producing fresh corpses.
With recipes to die for, including how to make cold-brew coffee at home!
---
What do you think about this review?
Comments
No comments posted.

Registered users may leave comments.
Log in or register now!