"Is earth about to destroy itself?"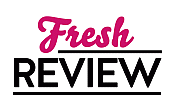 Reviewed by Debbie Wiley
Posted May 13, 2018

If you haven't read the first two books in the Themis Files series, stop what you are doing and read them first. ONLY HUMAN is the third book in the Themis Files series and is best appreciated in the context of the series as a whole. ONLY HUMAN takes place approximately ten years after the events of the second book, WAKING GODS, and has Dr. Rose Franklin and Vincent Couture returning to Earth after living on the planet, Esat Ekt. They return to a world completely changed by the devastating attacks of the giant robots. People are now imprisoned in internment camps based upon how much of the Ekt DNA is in their bodies and all international treaties have been dissolved, leaving a world on the brink of chaos. Can Rose and Vincent find a way to once again unite their old allies and find some semblance of peace?
Wow! ONLY HUMAN is told in the same epistolary format as the two previous books, providing us with transcripts of interviews and journal entries from our main characters. I love that we finally get more insight into the Ekt people as we see the troubles plaguing their own planet. One of the differences with ONLY HUMAN versus the earlier books in the series is that ONLY HUMAN is more philosophical, focusing on a message about society as a whole.
Rose has been a favorite character of mine throughout the series and she shines once again in ONLY HUMAN. Eva is a pleasant surprise for me, as she shows quite a bit of spunk. I won't lie, I stayed mad at Vincent throughout most of the story and sided with Eva in her anger at him. In fact, I love all of the characters we've met in the Themis Files series other than a new one we meet in ONLY HUMAN, Major Katherine Lebedev, who is part of the Russian Main Intelligence Agency (GRU). She seems almost like a caricature of what "the bad guy" would be and is a little disappointing in an otherwise brilliantly crafted and strong series. Perhaps Sylvain Nuevel intended Katherine to be this way, but her over- the-top threats are quite annoying.
ONLY HUMAN concludes the Themis Files series and I'm more than sad to see it end. I have enjoyed the clever way Sylvain Nuevel utilizes the epistolary format to create both a stunning world as well as multi- dimensional characters. If you read just one science fiction series, make it the Themis Files as it's sure to hook even non-genre fans!
SUMMARY
In her childhood, Rose Franklin accidentally discovered a giant metal hand buried beneath the ground outside Deadwood, South Dakota. As an adult, Dr. Rose Franklin led the team that uncovered the rest of the body parts which together form Themis: a powerful robot of mysterious alien origin. She, along with linguist Vincent, pilot Kara, and the unnamed Interviewer, protected the Earth from geopolitical conflict and alien invasion alike. Now, after nearly ten years on another world, Rose returns to find her old alliances forfeit and the planet in shambles. And she must pick up the pieces of the Earth Defense Corps as her own friends turn against each other.
---
What do you think about this review?
Comments
No comments posted.

Registered users may leave comments.
Log in or register now!