"Great new series adds further depth to the Maradaine world"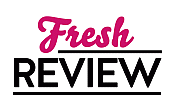 Reviewed by Debbie Wiley
Posted May 13, 2018

Asti and Verci Rynax have kicked their life of thievery to the curb and gone straight. They have their own business to run and Verci has a wife and child to support. Unfortunately, all that changes when Holver Alley burns, destroying almost every business in the area and leaving them penniless and homeless. Can they recover what they've lost with just one more heist? And what will they do when the realize the fire wasn't an accident, but was purposely set?
THE HOLVER ALLEY CREW is the first book in the Streets of Maradaine series, but fans of Marshall Ryan Maresca's works will already be familiar with the overall world of Maradaine. THE HOLVER ALLEY CREW adds a new dimension to Maradaine as it focuses on some very likeable thieves and the world they have to navigate. I love that Marshall Ryan Maresca keeps exposing us to different facets of Maradaine as he expands the world building for us with each new novel he writes.
Asti and Verci are the main characters, but Marshall Ryan Maresca introduces us to a whole host of other characters as well. I have to admit Asti and his struggle with his anger captivated my attention the most, but I'm also curious to learn more about Helene Kesser as well. Her devotion to her cousin, Julien, is admirable, but she has a wary edge that makes me want to know more about her past and how she earned that edge. Perhaps the most charming character, however, is Mila Kendish. I suspect there are depths to her that we've yet to explore and I can't wait to see more of her in future books!
THE HOLVER ALLEY CREW is a phenomenal start to the Streets of Maradaine series and another spectacular tale from the gifted Marshall Ryan Maresca. Solid world building and phenomenal character development are trademarks of Marshall Ryan Maresca's fantasy novels and THE HOLVER ALLEY CREW showcases these talents well. Marshall Ryan Maresca is quickly becoming one of my favorite fantasy authors and I can't wait to see where this series heads next!
SUMMARY
The Rynax brothers had gone legit after Asti Rynax's service in Druth Intelligence had shattered his nerves, and marriage and fatherhood convinced Verci Rynax to leave his life of thievery. They settled back in their old neighborhood in West Maradaine and bought themselves a shop, eager for a simple, honest life.
Then the Holver Alley Fire incinerated their plans. With no home, no shop, and no honest income--and saddled with a looming debt--they fall back on their old skills and old friends.
With a crew of other fire victims, Asti and Verci plan a simple carriage heist, but the job spirals out of control as they learn that the fire was no accident. Lives in Holver Alley were destroyed out of a sadistic scheme to buy the land. Smoldering for revenge, burdened with Asti's crumbling sanity, the brothers and their crew of amateurs and washouts swear to take down those responsible for the fire, no matter the cost.
---
What do you think about this review?
Comments
No comments posted.

Registered users may leave comments.
Log in or register now!