"A volcano may threaten the eastern US seaboard"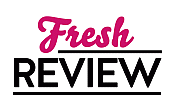 Reviewed by Clare O'Beara
Posted May 5, 2018

With a beginning on the island of La Palma in the Canaries, it was immediately clear to me where the book was going to find the impetus for the wall of water shown on the cover. WAVE OF TERROR is an apt description for what would strike the North American east coast if the earthquake that might strike here -- or the volcano that might erupt -- dislodged half a mountain into the Atlantic.
If you enjoy thrillers about building tensions, with tremors at a Spanish observatory scaring scientists while the folks in Langley have terrorism on their minds, this could be your next favorite read. Megan O'Malley, astronomer, quotes from the USGS about the tremors she's feeling to her ex-husband on the phone, but he hangs up on her. How rude. And she's in potential danger, too. Conflicts like this are a great sign of character development.
Meanwhile in America, virtual reality is creating images of bridges being destroyed, but that's not for real. FBI Special Agent Chip Dawtry turns out to be the only one who believes Megan might be on to something, and what's more, it's possible someone is creating a hazard deliberately. Someone who wants to do a great deal of harm.
This is an exciting read, with plenty of real feeling detail and information. I don't know if all thrillers now include drone planes as standard, but this one has some. I class WAVE OF TERROR as an adult read with strong language. Jon Jefferson has certainly done a lot of homework and probably had a great deal of fun writing this adventure.
SUMMARY
Astronomer Megan O'Malley sees things on a cosmic scale—hidden planets, colliding galaxies, imploding stars deep in the universe. But this time, she's sensing something much closer to home. And she can feel it underfoot, too: explosive seismic shifts along a geologic fault line that could unleash an apocalyptic disaster. O'Malley also discovers something even more terrifying: the cataclysm is intentional. Someone is determined to trigger a mega tsunami.
FBI Special Agent Chip Dawtry is a big-picture guy, too. He lost his brother on 9/11, and ever since, he's focused on preventing the next massive terrorist attack. Now, it isn't hypothetical—it's unfolding fast. But only he and O'Malley see the peril.
When O'Malley vanishes, Dawtry races to find her. It's up to them to stop a 150-foot wall of water ready to roil—and wipe out America's Eastern Seaboard. Each new terrifying rumble means it may be too late.
---
What do you think about this review?
Comments
No comments posted.

Registered users may leave comments.
Log in or register now!