"Another exceptional character-driven romance to entertain readers!"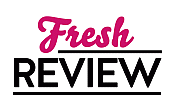 Reviewed by Miranda Owen
Posted May 3, 2018

THE ONLY THING is the third book in Marie Harte's Donnigans series. I love Marie Harte's contemporary romances, and this turned out to be another favorite. Hope Donnigan and her mother are both usually good people, but when they get together things tend to devolve into a battle royale of words. With Hope and her mom, Marie Harte nails the sometimes competitive and complex relationship that can exist between mothers and daughters. Hope deals with constant anxiety when it comes to her mom because she feels pressured by her mother to make the kinds of life choices that she would approve of. At yet another encounter when her mother is driving her crazy with her poking and prodding, Hope panics and invents a boyfriend to get her mom off her back. J.T. Webster is just the guy to make a perfect fake boyfriend. I love stories about fake relationships that turn real, and Hope and J.T. have undeniable chemistry.
In most "fake relationship" stories, the goal with the fake relationship is to take pressure off one of the main characters by impressing someone. In THE ONLY THING, Hope is hoping to get her mom off her back with this fake relationship, but she's also hoping to annoy her mother by bringing home a guy who doesn't seem as professional or uptight as her mom is. J.T. can't help but play along because of his attraction to Hope and his desire to be near her. Finding something real together is the last thing Hope and J.T. imagine to find, but they quickly come to care for each other and genuinely like each other -- in addition to just being physically attracted. Hope is tired of serial dating a string of losers, J.T. seems to get her, and she has more fun hanging out with him than anybody she's dated in a long time. Because of how his dad has been burned by love in the past, J.T. was determined to keep things light with the women he gets involved with, but Hope is the total package for him -- sexy and with a great personality that has him spellbound. THE ONLY THING is my favorite Donnigans story, so far, because of how much I enjoyed reading about this couple. Marie Harte has written another exceptional character-driven romance to entertain readers.
THE ONLY THING has characters who reluctantly take a chance on love and win big. The secondary storyline involving Hope's stalker adds just the right amount of suspense without obscuring the love story. The danger from the stalker steadily grows as the main characters realize how serious the threat is, as the actions taken by the mysterious stalker get more and more extreme. I hope Marie Harte writes a story for fan favorite Axel Heller soon. I eagerly await Marie Harte's next -- always amazing -- contemporary romance.
SUMMARY
What do you do when a "fake" relationship is so much better than the real thing?
Hope Donnigan is finally getting her life together. She's working a job she likes, has some amazing friends, and is steering clear of Mr. Wrong. Now if only she could get her mother to understand that. Maybe a hot tattoo artist from the other side town is just the ticket to teach her mom a lesson.
J.T. Webster fell for Hope months ago at his sister's wedding. So when she propositions him to be her fake boyfriend to get her mother off her back, he's all in. The only problem is J.T. had no idea their pretend relationship would be better than anything real he's ever had...
---
What do you think about this review?
Comments
No comments posted.

Registered users may leave comments.
Log in or register now!