"Can a second chance at romance survive a mysterious family secret?"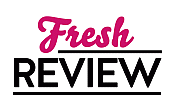 Reviewed by Patti Loveday
Posted April 24, 2018

Romance Contemporary | Inspirational Romance
FALLING FOR YOU is the second book in the Bradford Sisters series written by Becky Wade. This contemporary romance novel is full of love, happiness, and second chances. A lovely story of the dynamics of sibling relationships that are centered around faith and family with a decades old mystery that needs solving, and a chance to rekindle with an old flame all wrapped up in a remarkable love story that is sure to touch your heart.
When Willow returns to her family home while taking a break from her modeling career she never expects to come face to face with her ex-boyfriend, Corbin. She quickly comes up with a plan to avoid him at all cost. Everything goes has planned until Corbin's niece Charlotte ask Willow to help solve a family mystery. How can she say no? Even if it means working and spending time with Charlotte and Corbin.
Wade writes with a loving touch and hints of sweet romance making this a fun romantic read. A journey of rediscovering and rekindling a romance that is meant to be even with all the hurt and shame involved to reconcile. Both characters are well- developed with an fascinating sense of humor and a love that is full of faith.
FALLING FOR YOU is not just a remarkable romantic read but a mystery as well. A mystery that is sure to keep you on your toes second guessing all the clues that slowly come to light. The mystery itself was intriguing, well-paced, and a great addition to the storyline.
FALLING FOR YOU is a love story with a mysterious twist that makes this a page turner you do not want to miss! FALLING FOR YOU is a sweet story about second chances and the faith that true love will prevail at all costs. I look forward to reading the next book in the Bradford Sisters series.
SUMMARY
Famously beautiful model Willow Bradford is taking a temporary break from her hectic schedule to work as the innkeeper at her family's small-town bed-and-breakfast. She was enjoying the peace of her hometown, Merryweather, Washington, right up until she came face-to-face with Corbin Stewart, the man she loves to hate. A thoughtful rule-follower by nature, Willow threw caution to the wind four years ago when she entrusted her heart to Corbin-- and suffered the consequences when it all fell apart.
Former NFL quarterback Corbin is forceful, charming, and accustomed to getting what he wants . . . except where Willow Bradford is concerned. Unable to forget her, he's never stopped regretting what happened between them. When their paths unexpectedly cross again, he's determined to make her give him a second chance.
When a decades-old missing persons case finds Corbin and Willow working together, they're forced to confront their past and who they've become--and whether they can risk falling for one another all over again.
Excerpt
Willow could feel Corbin behind her as he followed her down the inn's central hall to the kitchen. Once they reached the space, she steeled herself and faced him. An audience of modern appliances, granite countertops, and the scent of allspice surrounded them. The two yards or so of hardwood floor separating her position from his may as well have been a continent.

On their final night together before she'd left for assignment in Morocco, and then Germany, she'd brought Thai food to his house. The weather had been gorgeous, and they'd eaten and kissed and kissed and eaten in his backyard under the stars. He'd whispered velvet words into her ears, and she'd been filled with ecstatic intuition that he was the one. Her one.

Prior to him and after him, she'd dated guys for longer periods of time. But none of her other relationships had scarred her the way that her relationship with Corbin had because the only man she'd ever been wildly, stupidly, disastrously in love with—was him.

"Thank you for seeing Charlotte," he said.

She nodded stiffly and crossed her arms.

He assessed her as if they were opponents at chess. Coolly. Competitively.

She'd once pressed her lips to the small scar that faintly marked the skin below his bottom lip on the left side. She'd once touched her index finger to his slightly crooked incisor tooth on the right side and told him how his almost-but-not-quite perfect smile made her swoon. She'd once inhaled the piney scent of his soap when wrapped in his arms.

"John and Nora are happy together," he said.

"They are."

"Since we keep running into each other because of them, do you think we should find a way to get along for their sake?"

"You asked for a word with me because you're wondering if we can get along for John and Nora's sake?"

"That, and to apologize."

Was he actually going to say he was sorry? He was more than welcome to grovel—

"I'm sure it's been hard for you to get over me." Cold humor glinted in his eyes. "I'm sorry you've had to suffer."

Anger shot heat through her bloodstream. "It hasn't been hard to get over you. And we didn't run into each other this afternoon. You asked me for a favor—"

"—on behalf of Charlotte."

"Which I foolishly granted. Because I let you bring her by, I've had to disappoint a very sweet girl. And now I find myself faced with you and your—your. . . ." She couldn't find a word dire enough. "Nonsense."

He cocked his head. "Is that a no to getting along with me?"

"I'm waiting for you to go back to Texas so that we'll both be spared the effort of getting along."

"I'm not going back to Texas."

Everything inside her went still. "What do you mean? You live in Texas."

"I don't have to live in Texas," he said. "I have four houses in different states, including the one I bought in Shore Pine a couple of months ago."

He'd purchased a house in her niche of Washington? No! The Great Bend region of the Hood Canal wasn't big enough for both of them. "Why did you buy a house in Shore Pine?"

He shrugged a muscular shoulder. "I have my reasons."

"Name one."

"The house needs a lot of work, and I need work to do. I'm renovating it."

Willow scowled at him as her dearly held hope that he'd soon leave toppled like a California freeway during an earthquake.

He studied her. "Four years have passed, and you still hate me," he said.

"I don't care enough about you to hate you."

"That's what your voice and your body language are saying. But your eyes are telling a different story."

She'd forgotten until now that he'd often told her—and many times proven—that he could read her feelings in her eyes. While he may have had that ability once, he didn't know her anymore. "Our relationship was a short-lived mistake," she said. "Ancient history. I don't hate you, but I'll always dislike you and distrust you because of the way things ended things between us."

"I admitted to you at the time that I screwed up and asked you to forgive me. You wouldn't."

"I couldn't."

"So, technically, you were the one who ended our relationship."

"After you did what you did."

"You weren't exactly blameless."

She dropped her arms and gaped at him, astonished at his nerve.

"Derek Oliver," he said, by way of explanation.

She blanched.

"My point is that we both did things we shouldn't have," he said.

"Yes, but ninety-five percent of those things were things you did."

"Seventy-five percent," he counter-offered.

"Concussions have ruined your memory if you think you deserve just seventy-five percent of the blame."

"My memory of what happened between us is very, very clear. Make me an offer."

"You deserve at least ninety percent of the blame," she said.

"Eighty percent."

"Eight-five percent. That's my final offer."

"Fine. I'll take eighty-five percent of the blame." He took a step toward her. She could see banked anger in his dark eyes. He was goading her and enjoying it. "For the record, I dislike and distrust you, too."

She stepped abruptly back. "I feel the need to lay down some ground rules."

He gave her a grin underpinned with bitterness. "You always did love rules."She was a rule follower, through and through.

"Don't ask me for any more favors, Corbin. I don't owe you anything."

"According to you."

"Don't ask to speak to me in private again. There's no reason for us to be in a room alone together."

"I can think of a couple reasons—"

"Don't call me. Don't text me."

"Can I mail you a letter?"

"No."

"Can I toilet paper your house?"

"No. And that's another thing. Don't tease me. I realize that you think you're hilarious. But many of us don't share that opinion."

"Many of us? I dare you to come up with one other person who doesn't find me hilarious."

"If we do run into each other in the future because of John and Nora," she continued, "don't seek me out."

"Can I communicate with you from across the room using sign language?"

"You may not. And last but not least, do not flirt with me."

"Flirting is like breathing for me, Willow."

"Good. Then maybe when you stop, you'll suffocate."

Quiet reigned over the kitchen for the space of a few seconds. Then he threw back his head and laughed.

Willow frowned.

He met her eyes. "Huh," he finally said.

"Huh what?"

"Am I so dangerous that we need ground rules between us?"

"Yes," she answered emphatically. "You and the Ebola virus." She checked her watch. "Well! Look at the time." At her mom's desk, she scribbled her email address onto a piece of paper. Then she hurried in the direction of the den, eager to usher out the girl with the mysterious tale of a vanished relative and the man she'd long been desperate to forget.
---
What do you think about this review?
Comments
1 comment posted.
Re: Can a second chance at romance survive a mysterious family secret?

diuh87fy
(Rani Khan 8:41am April 25)
Registered users may leave comments.
Log in or register now!