"Start by questioning everything..."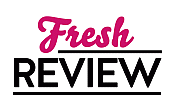 Reviewed by Clare O'Beara
Posted April 19, 2018

Fantasy Anthology | Science Fiction Suspense/Thriller
Having read the bestselling book Wool by Hugh Howey, I was delighted to read more of his science fiction short stories from the past and present of his writing career. Here are some highlights of MACHINE LEARNING. Watch out, this man's stories are addictive.
"The Walk Up Nameless Ridge" deals with climbing a mountain peak on another planet, higher than Everest by a large margin. The nature of obsession and glory are considered, as is the realisation that in any accomplishment, we are working with the gifts of others and the support they have provided. And yes, it's cold at the top.
"Second Suicide" looks at an alien invasion of Earth, from the point of view of one of the aliens, a tentacled, eye-stalked warrior who, if he dies, will get grown again in the tanks and sent back to battle. He doesn't question his orders, it's just what he does.
"Machine Learning," the title story, examines what it may take to build a space elevator. Like any giant project, there may be loss of life. Will the machines think it worth the risk? After each tale, Howey adds his reflections, and in this case, he comments on the automated powering and piloting of his sailboat.
Other stories question the Internet of Things, asking how wise it is to have online fridges and room vacuums, or private ownership of an AI computer. Howey's iconic world of the Silos, storing the dregs of humanity from a global apocalypse, is revisited in stories such as "In The Mountain," but not everyone will be delighted with these continuations. Nor indeed is everyone delighted by the concept of marrying androids or the idea of going to school on Mars. This timely look at our near future and possible futures will be welcomed by all Howey's fans, and by folks who read science fiction in small bites, the right size for a bus queue or a lunch break.
"Peace In Amber," the final tale, is odder; partly an alien abduction tale which, to be honest, I hardly read, because wrapped around it was the author's experience of being aboard his yacht in the shadow of September 11th in New York. The emotional honesty and intensity of detail will linger in the reader's mind long after they close the book. Personally, I felt that the abduction was not needed, but quite likely the writer did feel that it was needed to give himself a break from his memories as he worked. MACHINE LEARNING has a firm place on my bookshelf.
SUMMARY
A new collection of stories, including some that have never before been seen, from the New York Times best-selling author of the Silo trilogy
Hugh Howey is known for crafting riveting and immersive page-turners of boundless imagination, spawning millions of fans worldwide, first with his best-selling novel Wool, and then with other enthralling works such as Sand and Beacon 23.
Now comes Machine Learning, an impressive collection of Howey's science fiction and fantasy short fiction, including three stories set in the world of Wool, two never-before-published tales written exclusively for this volume, and fifteen additional stories collected here for the first time. These stories explore everything from artificial intelligence to parallel universes to video games, and each story is accompanied by an author's note exploring the background and genesis of each story.
Howey's incisive mind makes Machine Learning: New and Collected Stories a compulsively readable and thought-provoking selection of short works—from a modern master at the top of his game.
---
What do you think about this review?
Comments
No comments posted.

Registered users may leave comments.
Log in or register now!