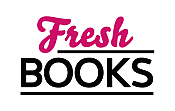 New Year, New Books!
"A brilliant romance set in a queer and quaint alternative Victorian era"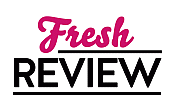 Reviewed by Monique Daoust
Posted April 13, 2018

Romance Gay | Romance Historical
Lord Marcus Avenleigh couldn't stand it anymore. After lusting for two years after Mr. Alistair Finley, tonight was the night he would make his sentiments known at Lady Elsevier's annual gala. Alistair is standing at his usual spot, near the potted plants trying to make himself invisible, which would be most difficult as he is quite stout. Alistair is trying to drown his misery in spirits, wishing he could be worthy of the beautiful Marcus, who has occupied Alistair's thoughts for a couple of years. Marcus, son of a duke; Alistair, unacknowledged son of the late King; how preposterous! But Alistair has nowhere to run when Marcus walks briskly in the portly gentleman's direction.
In A GENTLEMAN REVEALED, Cooper Davis has created one of the most exciting alternate realities I have ever read. The author does such an admirable job that it was only past the middle of the book that I realized that nowhere was England mentioned! The period details, the language, the social customs are spot- on, but the huge difference in this Victorian romance is that the views on homosexuality parallels today's; while not entirely embraced, it is accepted. I particularly appreciated that the Marriage Mart also applied to young unmarried gentlemen, with very much the same rules that had applied to women, with a few inspired twists.
Alistair is the most unconventional romantic hero I have ever seen: he is not pudgy, he is a hefty man, and he finds his countenance most repulsive indeed, which is one of the reasons that has driven him to drink heavily. He is not always terribly likeable, but extremely easy to relate to. If heroes of non- queer romance were as divine as Marcus, I would gripe less often! Marcus is adorable, attentive, witty, affectionate, and very tolerant of Alistair's faults until the latter oversteps the boundaries. The romance is exceptionally realistic; the sex scenes, while very explicit, are elegant and classy, passionate and often quite emotional, and contribute to much of the character development. The secondary characters are as carefully drawn as the principals, the villains do not act according to the usual script, and while the presence of women is scarce, I applaud the fact that our heroes lament the injustices done to the ladies. I hope that the fascinating and perplexing Samuel -- Alistair's cousin -- will be featured in an upcoming installment, because he is one enigmatic man and there is so much to do with this character, the mind boggles!
I most appreciated how the author chose to deal with Alistair's issues, and again, I don't think I have ever seen the likes of it. The writing is superb, entirely in tune with the Victorian age, and there are very clever twists on some concepts. The dialogues are brilliant: one that comes to mind is when Alistair and Marcus meet for the second time and engage in a perfectly era-accurate and absurdly inane conversation, which had me laughing out loud. A GENTLEMAN REVEALED is built on a very ingenious premise, and Cooper Davis brought to vibrant life this most realistic alternate reality for a little while.
SUMMARY
From New York Times bestselling author Deidre Knight, writing as Cooper Davis, comes a thrilling new romance series, set in an alternative Victorian world, where gentlemen may openly court and marry fellow noblemen....
Alistair Finley has spent years concealing the truth of his illegitimacy. The bastard son of the late king and half-brother to the man who now occupies the throne, Alistair fears ruination. He has never allowed himself love or companionship. Until he meets the handsome young Lord Marcus Avenleigh.
Marcus has spent two years attempting to gain the notice of the king's shy secretary. Tempting Alistair out of the shadows and into his bed, however, proves a daunting task. The self-proclaimed spinster has made a profession of decorating the wings of every social gala, denying Marcus and every other eligible bachelor a formal introduction.
When Lady Elsevier's annual ball presents a daring moment, Marcus invites Alistair to waltz. What Marcus can't know is that his would-be paramour has chosen drink and the life of a lonely bachelor above ever risking his heart, or his king's own reputation. He's bound in lies and secrecy, and the past must never, ever be revealed...
---
What do you think about this review?
Comments
No comments posted.

Registered users may leave comments.
Log in or register now!