"HOT, HOT, HOT... a super steamy contemporary romance!"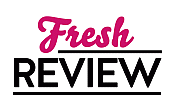 Reviewed by Danielle Dresser
Posted April 13, 2018

Danika Silva is the person everyone turns to when they need help; be it her mother needing a leaky sink fixed or her cousin in danger from a couple of thugs. She's one of the top recruits at the NYPD Academy, and she's always up for a challenge... even if that challenge is coming from Greer Burns.
Lieutenant Greer Burns oversees the recruits of the Academy, but that hasn't stopped him from taking special notice of Danika. She's always right, knows the rules, excels where everyone else fails... and she takes every opportunity to one-up him during training. Greer does everything by the book, but Danika makes him want to throw out the rules completely, let his hard exterior melt away, and tell her everything about his difficult past.
Neither Danika or Greer know how to act in this situation. She's used to being the one in charge, who knows what to do and when to do it. He's usually the one calling all the shots, making sure things run smoothly. When Danika puts herself in a dangerous situation, Greer isn't sure he can handle getting close to someone who could be lost in an instant because of their line of work. And Danika's independence means more to her than almost anything... Will they be able to put aside the demands of being police officers, and make things work?
DISTURBING HIS PEACE by Tessa Bailey is HOT, HOT, HOT! Danika and Greer have been side characters in the previous two books in this series, so finally reading their story is extremely satisfying. I loved how Danika was self-assured, yet caring and perfectly capable of doing things on her own. She's fiercely loyal to her family and friends, even if that means putting herself in danger to protect them. Greer has a tough exterior that has a few cracks in it, and Danika is just the woman to not only strain those cracks, but also help heal them. They both have a lot of growing to do to make this relationship work, and they both make mistakes along the way, but one thing is crystal clear: they both want to make it work! I did find it a little unbelievable that a superior officer and a police academy recruit would be allowed to be together so leniently, but the forbidden nature of their budding romance added another steamy aspect to their relationship. The love scenes are SUPER steamy—these characters have their own unique love language with a really interesting push/pull dynamic. All in all, DISTURBING HIS PEACE is a wonderful book in Tessa Bailey's The Academy series. Highly recommend!
SUMMARY
She's got probable cause to make her move . . .
Danika Silva can't stand Lt. Greer Burns. Her roommate's older brother may be sexy as hell, but he's also a cold, unfeeling robot. She just wants to graduate and forget about her scowling superior. But when a dangerous mistake lands Danika on probation—under Greer's watch—she's forced to interact with the big, hulking jerk. Call him daily to check in? Done. Ride shotgun in his cruiser every night? Done. Try not to climb into his giant, muscular lap and kiss him? Umm…
Greer doesn't let anything—or anyone—distract him from the job. Except lately, all he can think about is Danika. He's wanted the beautiful, cocky recruit since the moment he saw her. But she's reckless and unpredictable, and Greer is painfully aware of what can happen when an officer doesn't follow the rules. Probation seemed like a good idea, but now Danika's scent is in his car and he's replayed her voicemails twenty times. Christ, he's a goner.
Danika's melting Greer's stone-cold exterior one ride-along at a time. Being together could have serious consequences… but breaking a few rules never hurt anybody, right?
---
What do you think about this review?
Comments
1 comment posted.
Re: HOT, HOT, HOT... a super steamy contemporary romance!

Oh my goodness! Thanks for the great review! This sounds
right up my alley!
(Kathleen Bylsma 4:27pm June 16)
Registered users may leave comments.
Log in or register now!