"Royally romantic!"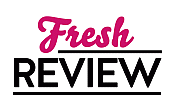 Reviewed by Danielle Dresser
Posted April 12, 2018

Romance Contemporary | Multicultural
Smart, responsible, and aggressively reserved, Naledi Smith has spent her life making ends meet. The last thing she needs to deal with is an email scammer claiming she's betrothed to the prince of an African country who wants to claim her as his bride. And while she keeps deleting those pesky emails, Ledi is also juggling the relentless schedule of going to grad school in epidemiology and side jobs to keep up with her bills. On top of that, Ledi is getting all of the grunt work as a lab assistant instead of getting more hands-on experience, and she has to train the new guy at her restaurant job. Jamal is ridiculously cocky, too charming for anyone's good, and the hottest guy Ledi's seen in a while. Even though she wants to fire him immediately for having no experience, Ledi can't help but be attracted to him. When they keep bumping into each other, Ledi and Jamal can't deny the sparks between them.
Prince Thabiso of Thesolo has never forgotten the girl he was betrothed to when they were children, and he's been searching for her ever since her family fled from their homeland many years ago. When his assistant miraculously locates Naledi in New York City, Thabiso decides to go there and collect her in person and marry her as soon as possible. While his urgency to do so is fueled by pressure from his parents to grow up and take his role as crown prince more seriously, Thabiso also wants to reconnect with his betrothed. But when he arrives in New York, his plans to reveal who he is are thwarted when Ledi's no-nonsense approach to everything leaves him no choice but to keep his identity a secret. As they grow closer, Ledi and Thabiso both reveal things that they've kept hidden from everyone. But with all of Thesolo counting on Thabiso to return home with the long-lost princess and future queen, neither Ledi nor Thabiso are ready to fully commit to the lives expected of them.
Fun, flirty, and fresh! A PRINCESS IN THEORY by Alyssa Cole is royally romantic! Ledi and Thabiso are both engaging and well-developed characters that you want to see succeed. I loved that Ledi is a STEM-focused heroine; she's smart and isn't afraid to show it. Thabiso comes across as a playboy prince who needs to be reckoned with, and Ledi is just the woman to do so! The country of Thesolo is richly and beautifully described, along with the trials and tribulations of a royal family trying to make the best decisions to move their country forward in the world. Ledi's studies are a huge part of her life, and they are thoughtfully explained and allowed to flourish. Above all, this book is just plain FUN! Mistaken identity, a long-lost princess, whirlwind romance... there's something in this book for everyone. The first in Cole's Reluctant Royals series, I am looking forward to the next book! Highly recommend.
SUMMARY
Between grad school and multiple jobs, Naledi Smith doesn't have time for fairy tales…or patience for the constant e-mails claiming she's betrothed to an African prince. Sure. Right. Delete! As a former foster kid, she's learned that the only things she can depend on are herself and the scientific method, and a silly e-mail won't convince her otherwise.
Prince Thabiso is the sole heir to the throne of Thesolo, shouldering the hopes of his parents and his people. At the top of their list? His marriage. Ever dutiful, he tracks down his missing betrothed. When Naledi mistakes the prince for a pauper, Thabiso can't resist the chance to experience life—and love—without the burden of his crown.
The chemistry between them is instant and irresistible, and flirty friendship quickly evolves into passionate nights. But when the truth is revealed, can a princess in theory become a princess ever after?
---
What do you think about this review?
Comments
No comments posted.

Registered users may leave comments.
Log in or register now!