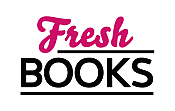 Curl up with a great March read!
"Sometimes the best defense is making a run for it!"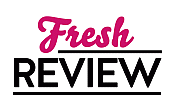 Reviewed by Monique Daoust
Posted April 11, 2018

Agnes Blythe and her great aunt Effie Winters haven't given up on restoring the Stagecoach Inn to its former grandeur. Even with Agnes' cousin Chester, it won't be a piece of cake, especially when there's always a murder or two slowing them down. Agnes was feeling good about rekindling her romance with mechanic Otis Hatch until he is the prime suspect in the murder of one of his employees and Otis appears to be dating Agnes' nemesis Delilah Fortune, Naneda's cupcake maven. The Stagecoach Inn Bed and Breakfast must unofficially open its doors to four seniors, unfortunate tourists whose coach broke down. Nicknamed "the gaggle" by Effie, they soon also turn into amateur sleuths to lend a hand to Agnes and her aunt in solving the town's latest murder, er ... murders.
Maia Chance's highly descriptive prose gives BAD NEIGHBORS a Crayola-effect: the visuals are as sharply defined as the characters, and make for a most entertaining read indeed! It rather surprised me that renovations are really happening, even if they occur as a stress-reliever for Agnes; that's one thing HGTV never told us about! As expected from this author, the dialogues are incredibly witty, the secondary characters shine brightly, there are startling twists and turns, and the story is deceptively quite complex; it's so easy to simply tag along with Agnes and her friends and forget the intricacies of the plot. Agnes is so very easy to relate to, maybe a little too much, and for me it constitutes a minor issue with this series because I find Effie much more interesting. Effie is larger than life, she's an Auntie Mame, whom I picture as a cross between Helen Mirren and Cher sporting a grey bob. BAD NEIGHBORS, as the previous book, is told in first person from Agnes' point of view, and I would really like to read Effie's point of view as well, because I can almost hear her doing mental eye-rolls. Effie is a star, Agnes I see in a supporting role. BAD NEIGHBORS is as fine a cozy mystery as you can hope for, and I can't wait to see whose murder will further delay the Inn's renovations next!
SUMMARY
Agnes Blythe and her glamorous Aunt Effie must take a break from restoring their inn to rake in the clues when a local mechanic is murdered in national bestselling author Maia Chanceís charming second Agnes & Effie mystery.

Itís leaf-peeping season in Naneda, New York, and Agnes Blythe has settled into helping her eccentric Great Aunt Effie restore the Stagecoach Inn. It seems nothing can shatter the golden idyllóor the ka-ching of cash registersóuntil a mechanic at Hatch Automotive is found bludgeoned to death with a wrench.

Sweeping into action, Agnes and Aunt Effie are on the scene, when a tourist-laden motor coach breaks down outside of town. The Stagecoach Inn isnít exactly ready for guests, but Agnes and Effie agree to take in a group of seniors while they wait for repairs. But then, Agnes finds herself pulled into the investigation when she learns her new boyfriend, gorgeous Otis Hatch, is the Naneda Police Departmentís prime suspect.

With bodies falling faster than the foliage, Agnes must leaf through the more viable suspects and clear Otisís name of murder in Bad Neighbors, the charming second Agnes and Effie mystery from national bestselling author Maia Chance.
---
What do you think about this review?
Comments
No comments posted.

Registered users may leave comments.
Log in or register now!