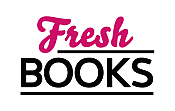 New Year, New Books!
"Spicy and sweet done to perfection!"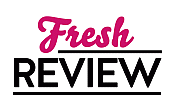 Reviewed by Monique Daoust
Posted April 11, 2018

Romance Contemporary | Romance Erotica Sensual
Marco Giordano's Nonna is soon turning ninety, it's time he went to Italy to see her, he wants to make her happy, but first he has a small problem to solve: getting Lily Jenkins to sell him her salon so he can finalize a business deal. So he decides to pay the stubborn hair stylist a visit and convince her. Nearly all the businesses in the strip mall have already agreed to sell, business is dwindling, so Lily is glad for any client who drops in. Especially when they look this good! Lily is a good girl, but the attraction that hits them like lightning soon has her having wild sex with her gorgeous client in the supply room. When he tells her the real purpose for his visit, she is not happy, but not at all. The hair salon has been Lily and her mother's pride and joy for years, and no billionaire is going to take it away from her. They strike a deal, but will they be able to keep their part of the bargain?
Carmen Falcone has been a favorite author of mine for several years because of her unique ability to blend scorching sex scenes with stories that melt your heart, all the while giving unusual spins to every trope in the book, and GOOD GIRL GONE BAD is no different. I liked that, given the premise, there was no dilly-dallying, no misunderstandings, no unpleasant antagonism between Lily and Marco; they reach a sensible agreement, but they cannot keep their hands off each other! And Marco is just the sweetest man ever! No arrogant, ruthless billionaire there my friends, although he did have a serious unresolved issue, which came as quite a shock to me. The banter is priceless, Ms. Falcone's unique and colorful use of language is an utter delight, and the sprinkling of Italian added a touch of authenticity to the story. GOOD GIRL GONE BAD is a shortish novel, yet both characters' backstories are richly developed and I was rooting for them almost from the start, because Marco is just too yummy for words! Ms. Falcone knows how to write strong and relatable heroines, and sexy male characters, but I think Marco is her all-time best; this man is totally irresistible and sweetness personified!
Carmen Falcone is a true original: her prose is colorful and vibrant, and she again gives delectable and imaginative spins to every romance trope imaginable. Her multidimensional characters feel real, and she always convinces me that true love is out there, which she demonstrates with GOOD GIRL GONE BAD's perfectly wonderful ending! What a great start to Ms. Falcone's Dirty Debts series!
SUMMARY
Lily has always lived up to her preacher father's expectations of how she should behave, but all that changes when a hot stranger walks in to her hair salon and a feral need to have him takes over her common sense. On a whim, she screws him in the supply room, caving to a desire that only grows with each kiss.
When she learns he's the billionaire alpha who wants to boot her out of her business for the sake of his own, she's livid. But the pulse between her legs never got the memo. Things heat up even more when he offers her a naughty proposal that's going to make this good girl stop thinking twice about being bad…
---
What do you think about this review?
Comments
No comments posted.

Registered users may leave comments.
Log in or register now!