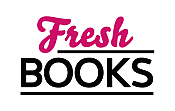 New Year, New Books!
"DAZZLING NEW ACCOUNT OF LITTLE HOUSE ON THE PRAIRIE"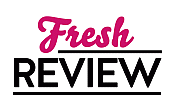 Reviewed by Patricia (Pat) Pascale
Posted April 6, 2018

If I return in another life, I want to be just like Caroline Ingalls. She had the strong unwavering love and adoration of her husband, Charles, three sweet girls, and was courageous, resilient, loving, and a brave pioneer woman. What a perfect role model!
CAROLINE LITTLE HOUSE, REVISITED is a vivid depiction of the hard, brutal life along with hardships of making a new life, miles from family and friends in 1870.
This novel is authorized by the Little House estate and portrays the deep and descriptive thoughts of Caroline as she follows her husband's dream of a bountiful life in the rugged Kansas territory. There the Osage Indians live not too far away and think nothing of entering your home to take whatever appeals to them. Interesting to note the difference in feelings about the Indians from Caroline's thoughts. She was biased against them, I believe mostly from fear of them. Charles accepted and treated them equally and showed no fear or bias towards them.
Charles has thought and talked of his dream of a new life in the Kansas Indian territory and was enthusiastic when he tells his wife that Mr. Gustafson has offered him one thousand twelve dollars and fifty cents for their home and land in the Big Woods of Wisconsin. Caroline refuses to let Charles dream die, and together they pack a covered wagon with all it can hold, say tearful goodbyes to family and friends and start their 700 mile journey from the woods of Wisconsin to the plains of Kansas and a new life! The journey was hard for Caroline as she was pregnant with her third child and each bump and lunch of the wagon added to her discomfort. How would she deal with childbirth with no female to help her?
I grew up reading the beloved Little House Books, and was captivated with the 1970's TV series. I found this book by Sarah Miller a delightful telling of the Ingalls with a new twist. Ms. Miller captures the voice of Caroline and she was my heroine. Also captured sweetly was the love and closeness between Charles and Caroline as they clung together in the wild, rugged West that was their new home. Charles always brought back a sweet surprise for the girls, Mary and Laura, and for his wife. Each penny counted but he never failed to find that special something that showed his love. The glass panes for Caroline to go into the windows facing east and west so she could watch the sunrise and sunset of each new day. I swooned. The birth of Carrie with the help of a neighbor, Mrs. Scott, touched my heart. Mr. Edwards was a bachelor neighbor who saved Christmas by bringing a sweet for the girls and a penny placed in their stocking when there was no sight of Santa coming to the Ingalls home that year. Many trials were faced, some caused by nature, others by loneliness, illness, but in the end Caroline was Charles' anchor and held the family together. A precious read that I enjoyed and will re-read. Bravo, Ms. Miller.
Learn more about Caroline
SUMMARY
In this novel authorized by the Little House Heritage Trust, Sarah Miller vividly recreates the beauty, hardship, and joys of the frontier in a dazzling work of historical fiction, a captivating story that illuminates one courageous, resilient, and loving pioneer woman as never before—Caroline Ingalls, "Ma" in Laura Ingalls Wilder's beloved Little House books.
In the frigid days of February, 1870, Caroline Ingalls and her family leave the familiar comforts of the Big Woods of Wisconsin and the warm bosom of her family, for a new life in Kansas Indian Territory. Packing what they can carry in their wagon, Caroline, her husband Charles, and their little girls, Mary and Laura, head west to settle in a beautiful, unpredictable land full of promise and peril.
The pioneer life is a hard one, especially for a pregnant woman with no friends or kin to turn to for comfort or help. The burden of work must be shouldered alone, sickness tended without the aid of doctors, and babies birthed without the accustomed hands of mothers or sisters. But Caroline's new world is also full of tender joys. In adapting to this strange new place and transforming a rough log house built by Charles' hands into a home, Caroline must draw on untapped wells of strength she does not know she possesses.
For more than eighty years, generations of readers have been enchanted by the adventures of the American frontier's most famous child, Laura Ingalls Wilder, in the Little House books. Now, that familiar story is retold in this captivating tale of family, fidelity, hardship, love, and survival that vividly reimagines our past.
---
What do you think about this review?
Comments
No comments posted.

Registered users may leave comments.
Log in or register now!