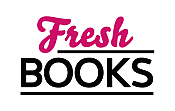 New Year, New Books!
"A gripping psychological thriller, with twists and turns on nearly every page!"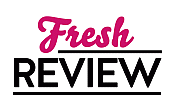 Reviewed by Danielle Dresser
Posted April 4, 2018

After a difficult pregnancy and dealing with postpartum depression, Daphne Marist joins a support group with other mothers going through the same things. There she meets Laurel Hobbes, whose daughter just so happens to have the same name as hers, Chloe. The two strike up a deep and close friendship, alienating others around them, and even begin dressing similarly and acting the same way. In Laurel, Daphne sees someone who is put together and not as frantic as she is, and someone she can aspire to be like when it comes to her life. Laurel sees Daphne as a kindred spirit but is taken aback when she comes on rather strong. As Daphne appears to be spiraling out of control, she develops extreme paranoia and believes her husband is trying to take her daughter away from her because of her history of postpartum depression and irrational behavior.
Daphne takes on Laurel's identity and whisks herself away to the Catskills where she becomes a live-in assistant to Schuyler Bennet, a reclusive author who lives in a gorgeous stone mansion, minutes away from the local insane asylum whose inhabitants may or may not be connected to Daphne's new life in unexpected ways. Daphne's research for Schuyler leads her down a path that is alluring and terrifying at the same time, as well as familiar. Has Daphne's paranoia taken over her grip on reality, or is there a more sinister plot at play?
Told through Daphne and Laurel's journal entries, THE OTHER MOTHER is a gripping psychological thriller, with twists and turns on nearly every page! Carol Goodman has penned a riveting novel dealing with a subject matter that isn't discussed nearly enough: postpartum depression. Through the characters' journal entries, readers fully see the harrowing journey that women who grapple with this condition go through, questioning their own sanity and ability to care for their children. Even though neither mother would harm their daughters, unrelenting and intrusive thoughts cloud their judgment, and it is something no one should have to experience.
Throughout THE OTHER MOTHER, there is a sense of foreboding that creeps in and out of the story, and having an unreliable narrator like Daphne keeps this feeling front and center. Some suspension of disbelief is needed -- there were a few too many coincidences for everything to be feasible -- but THE OTHER MOTHER is a compelling novel with a big twist at the end that is very satisfying!
SUMMARY
From the author of the internationally bestselling The Lake of Dead Languages comes a gripping novel about madness, motherhood, love, and trust.
When Daphne Marist and her infant daughter, Chloe, pull up the gravel drive to the home of Daphne's new employer, it feels like they've entered a whole new world. Tucked in the Catskills, the stone mansion looks like something out of a fairy tale, its lush landscaping hiding the view of the mental asylum just beyond its border. Daphne secured the live-in position using an assumed name and fake credentials, telling no one that she's on the run from a controlling husband who has threatened to take her daughter away.
Daphne's new life is a far cry from the one she had in Westchester where, just months before, she and her husband welcomed little Chloe. From the start, Daphne tries to be a good mother, but she's plagued by dark moods and intrusive thoughts that convince her she's capable of harming her own daughter. When Daphne is diagnosed with Post Partum Mood Disorder, her downward spiral feels unstoppable—until she meets Laurel Hobbes.
Laurel, who also has a daughter named Chloe, is everything Daphne isn't: charismatic, sophisticated, fearless. They immediately form an intense friendship, revealing secrets to one another they thought they'd never share. Soon, they start to look alike, dress alike, and talk alike, their lives mirroring one another in strange and disturbing ways. But Daphne realizes only too late that being friends with Laurel will come at a very shocking price—one that will ultimately lead her to that towering mansion in the Catskills where terrifying, long- hidden truths will finally be revealed....
---
What do you think about this review?
Comments
No comments posted.

Registered users may leave comments.
Log in or register now!