"What if a mystery from the past could affect current day events?"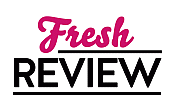 Reviewed by Debbie Wiley
Posted April 4, 2018

Mystery Amateur Sleuth | Mystery Woman Sleuth | Mystery Cozy
What if a house could hold memories of the past? China Bayles runs the Thyme and Seasons shop in Pecan Springs, Texas. As a former lawyer, she's enjoying the serenity of her life outside the courtroom, where she specializes in herbal lore. She's explored the history of her building enough to have the building designated as "The Duncan House" by the Pecan Springs Historical Society and a framed newspaper feature on the building graces her walls. However, a cleaning trip into the upstairs storeroom uncovers some fabulous handcrafted old lace and photographs. Now China is noticing odd occurrences at Thyme and Seasons, from the random ringing of the bell above the door to photos and lavender sprigs appearing on their magnetic message board. China has helped solve modern day mysteries, but can she uncover what Annie Laurie is trying to tell her?
QUEEN ANNE'S LACE is the twenty-sixth book in the China Bayles mystery series. Susan Wittig Albert takes a bit of a departure from her typical mystery as she spices things up with a ghost, something that challenges China's skepticism. Readers new to the series can jump in and appreciate QUEEN ANNE'S LACE as the story alternates between past and present, giving readers a chance to familiarize themselves with the characters while learning some of the history of Pecan Springs.
I love the glimpses we get into Annie Laurie's life! I was a little worried initially as I thoroughly enjoy my visits with China, but seeing the past come alive gave me an entirely new appreciation for the very building that houses Thyme and Season. Knowing the history enriches the serenity and peace I often feel when visiting with China and her lovely shop and tearoom.
Susan Wittig Albert seamlessly weaves together past and present in QUEEN ANNE'S LACE. The two alternating storylines enhance each other as Susan Wittig Albert pulls all the threads together to tell a stunningly good story. As she did in THE LAST CHANCE OLIVE RANCH, Susan Wittig Albert demonstrates the strength of her writing ability as she merges two storylines together into one spectacular story! If you love cozy mysteries, give Susan Wittig Albert and QUEEN ANNE'S LACE a try.
SUMMARY
While helping Ruby Wilcox clean up the loft above their shops, China comes upon a box of antique handcrafted lace and old photographs. Following the discovery, she hears a woman humming an old Scottish ballad and smells the delicate scent of lavender....
Soon, strange happenings start to occur in Thyme and Seasons: misplaced items, a ringing bell, and the appearance of lavender sprigs in odd places. When a customer mentions seeing a mysterious woman picking flowers nearby and then suddenly disappearing, China must finally admit what Ruby has always known--their building is haunted. But by whom?
As China investigates, the tragic story of a woman in one of the old photographs unfolds. Annie Laurie was a young widow who'd lost both her husband and her child in the same day. She manages to survive through her lace-making business and finds happiness again only to have a suspicious death overshadow her new life.
China delves into Annie's century-old mystery and realizes that solving it could have unimaginable repercussions in the here and now.
---
What do you think about this review?
Comments
No comments posted.

Registered users may leave comments.
Log in or register now!